The annual NOLA Zydeco Festival is back and bigger than ever! On Saturday, June 10, 2023, the A.L. Davis Park will come alive with the sounds of Zydeco music, featuring Lil Nathan and the Zydeco Big Timers, Koray Broussard and The Zydeco Unit, Rusty Metoyer and the Zydeco Crush, and Alphonse Ardoin and the Zydeco Kings sponsored by Louisiana Office of Tourism and Saint Josephine Consultants.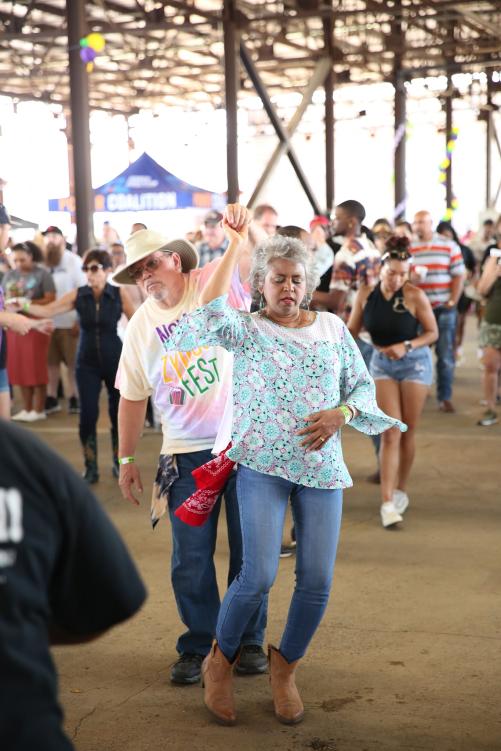 This year's festival is not only about music but also about preserving the rich cultural heritage of the region. The new Cultural Preservation Stage will feature performances by Mardi Gras Indians, a crash course on Louisiana Creole French by Tele-Louisiane, demonstrations by "Women in Zydeco," accordionists Mary Jane Broussard and her granddaughter Desi Richard. As well as, Zydeco dance experts, Harold Guillory, and Arthur Corbin teach all ages how to dance to Zydeco music. It's an opportunity for attendees to learn more about the history and evolution of this beloved musical tradition.
In addition, there will be a live art exhibit called "Ancestors in Reach" by local artist Monique Lorden. The exhibit will encourage attendees to" dance with the ancestors" and explore their own ancestral connections. It's a unique and interactive experience that blends visual art with the ancestors of Zydeco music.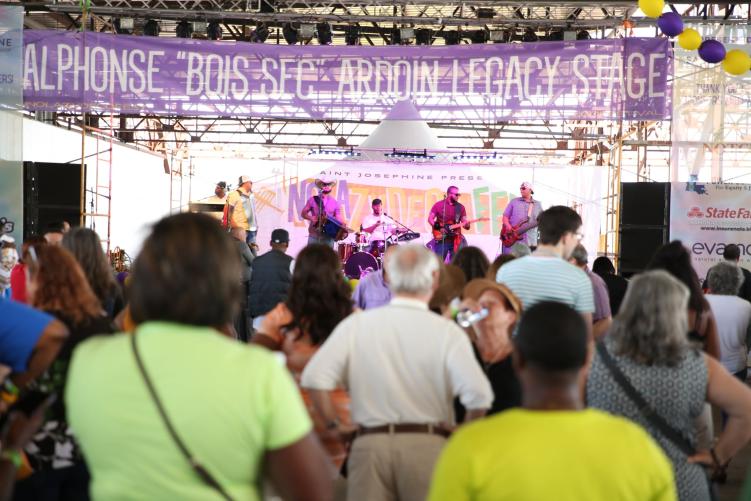 The festival is a family-friendly event, with a dedicated kids' activity area. Children can enjoy agriculture and art projects onsite hosted by NOLA Artist Incubator. The festival also features a range of food and drink vendors, with classic Cajun and Creole dishes, as well as refreshing beverages to beat the Louisiana heat.
"We're excited to bring the NOLA Zydeco Festival back for year three!" said festival producer Gabrielle Deculus of the New Orleans Zydeco Foundation. "This year's lineup is truly amazing, and we're thrilled to have the new Cultural Preservation Stage and live art exhibit. We hope visitors will come out and enjoy a day of music, art, and fun with their families."
The festival is free and open to the public. However, registering in advance will help attendees skip the line and win prizes. Don't miss out on this chance to experience the vibrant culture of Louisiana through music, art, and community.
About the New Orleans Zydeco Foundation:
The New Orleans Zydeco Foundation is a non-profit organization dedicated to promoting and preserving the unique cultural heritage of Zydeco music in New Orleans and beyond. We believe that music is a powerful tool for bringing people together and fostering a sense of community, and our mission is to ensure that the rich musical traditions of Zydeco are passed down to future generations. Gabrielle Deculus and Courtney Smith founded this organization to honor their great grandfather and Zydeco Pioneer, Alphonse "Bois Sec" Ardoin, and the Ardoin family's ongoing influential contribution to Louisiana's rich culture. The official launch of the New Orleans Zydeco Foundation is Give NOLA Day / Tuesday, May 2nd.