In an effort to bring new artists to open-minded spaces in New Orleans, Bearded Lady Productions began creating the events they were craving. The new event production company is hosting their launch party this week. The San Fransisco DJ collective Honey Soundsystem will give a headlining performance.
Nick Figueroa and George Monson created Bearded Lady Productions to fill gaps they saw in New Orleans nightlife. They want to create community events that promote an all-inclusive vibe. Their pop up events will feature eclectic lineups, avant-garde production techniques and world-class sound.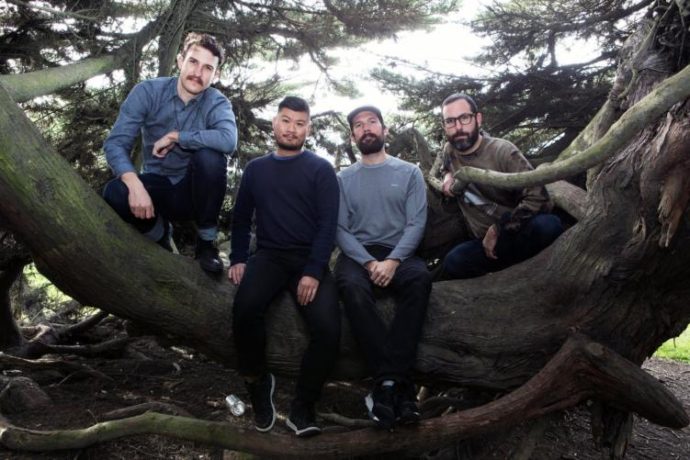 Bearded Lady Productions presents Oh Honey!
Their "Oh Honey" launch party is Thursday, September 27 at the Joy Theater. Local support comes from local gems Tristan Dufrene and Bouffant Bouffant.
RSVP HERE
The event is free to the public, but they'll be raising money for local community outreach projects. They'll sell reusable bar cups to support the 
Big Easy Sisters of Perpetual Indulgence 
– a local order of queer nuns. The sisters originated in San Fransisco and now operate as an international organization.
"By working together with local business and non-profit, BLP wants to create spaces where art, music and community can merge and create something unique."

– Bearded Lady Productions
Musically, the show is based around the underground, queer house movement. Honey Soundsystem originated in San Fransisco and took inspiration from pivotal underground parties of the past. They've made a name for themselves with weekly dance parties on the West coast, resurrecting lost gay porn soundtracks and releasing various artists soundtracks on Bandcamp.
The collective started in 2006, and have brought renown DJs from all over the world to their elaborate parties ever since.
"We bond over our shared love of timeless sound, iconic imagery, the complete look, indulgent behavior, and most of all, attractive men."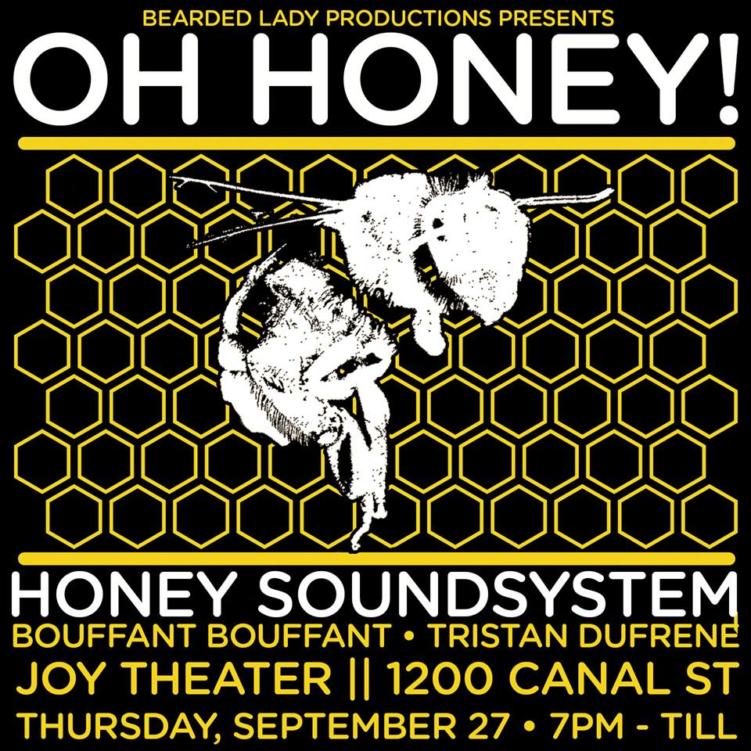 Follow River Beats New Orleans to stay in the know on Events in New Orleans!
Images courtesy of artists' Facebook page.