BUKU Music + Art Project returns once more for 2020 at Mardi Gras World! Mark your calendars for one of the BEST lineups of the year – yes, it's early, but we're definitely behind this sentiment – for March 20 and 21, 2020. Their team delivers again with an eclectic lineup of electronic, hip-hop, and indie/rock music that everyone and their mama will enjoy.
This year's lineup sees performances from headliners Tyler the Creator, Flume, and Illenium. Other notable acts include Run the Jewels, Glass Animals, Megan thee Stallion, Flatbush Zombies, Gramatik, Dance Gabin Dance, Mija, and more. Overall, super solid lineup that we are STOKED for.
Check out the lineup for yourself below!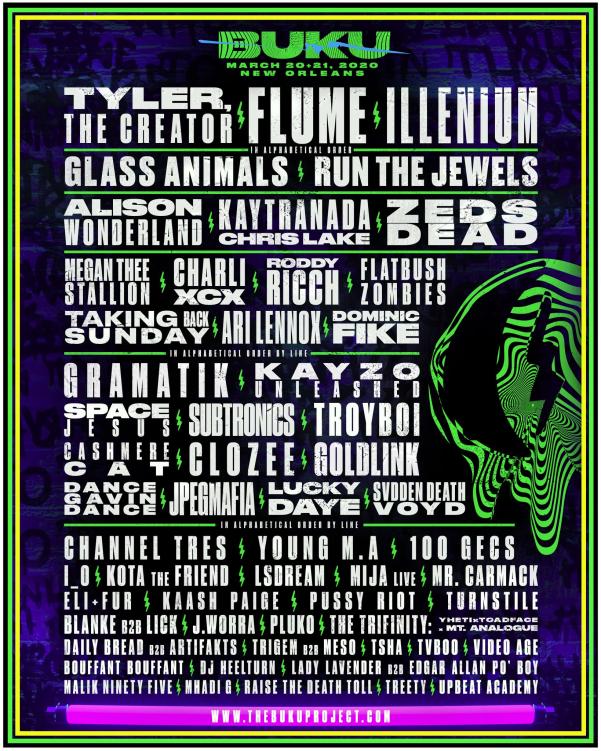 Stay tuned for more updates from the festival and what to expect for next year!
---