On their 10 year anniversary, the Intergalactic Krewe of Chewbacchus will head down a new parade route this Saturday, February 1. They will make their way through the Marigny across the French Quarter to end at Conti Street. In previous years, their route ended at the starting point.
Check out the route below: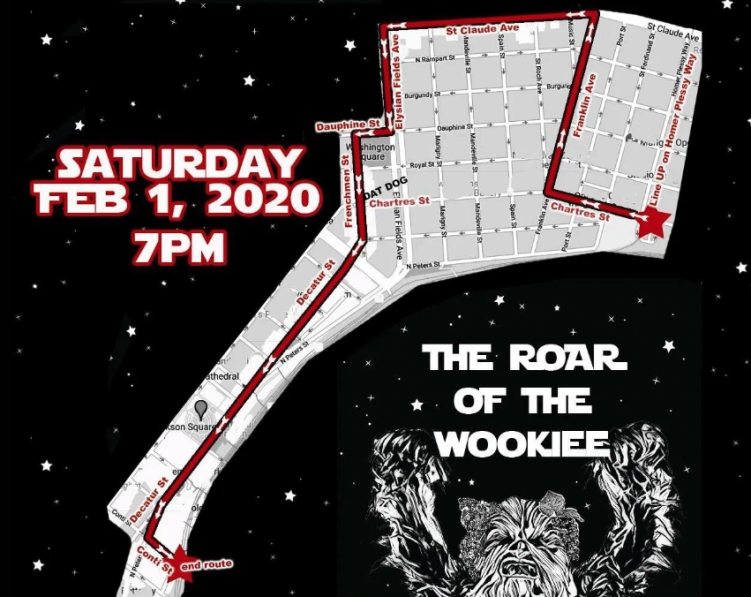 Kicking off at 7pm, this Sci-Fi themed parade is one of the more unique ones, featuring 150 distinct sub-krewes and over 100 homemade contraptions that are either pushed, pulled, or pedaled. Their theme this year is "the Roar of the Wookiee," dedicated to Peter Mayhew, aka Chewbacca, from the OG Star Wars films. He passed last year on April 30.
For those looking to continue the fun after the parade, DJ Mannie Fresh, Tristan Dufrene, and DJ Nothing will be spinning some tunes at The Fillmore for Chewbacchanal. Tickets are $20 for non-Chewbacchus members. Grab your tickets and learn more info about the evening here.