Christmas time means people traveling all over to visit their loved ones for the holidays. Though spending time in an airport is never ideal, sometimes things happen that make that time worth it. While waiting on a delayed flight, David Shaw of The Revivalists grabbed the microphone at one of the gates in the airport and sang for all.
Lexandra Evenstein captured the experience and explains what happened below:
I was walking in the airport to visit my sister in New York, and heard a familiar voice singing on the microphone. I was not sure who he was, but started filming him. I was really excited because his voice was so different. I quickly recognized him as David Shaw from The Revivalists! It was such a wonderful holiday miracle, especially since our flight was delayed. We transformed from frustrated individuals to a collective inspired group. I was even able to take a picture with him. David is so sweet and talented, I am so grateful to share his voice and cheer with the world.
This surprise send off definitely left airport goers in a jollier mood. Give the experience a watch below!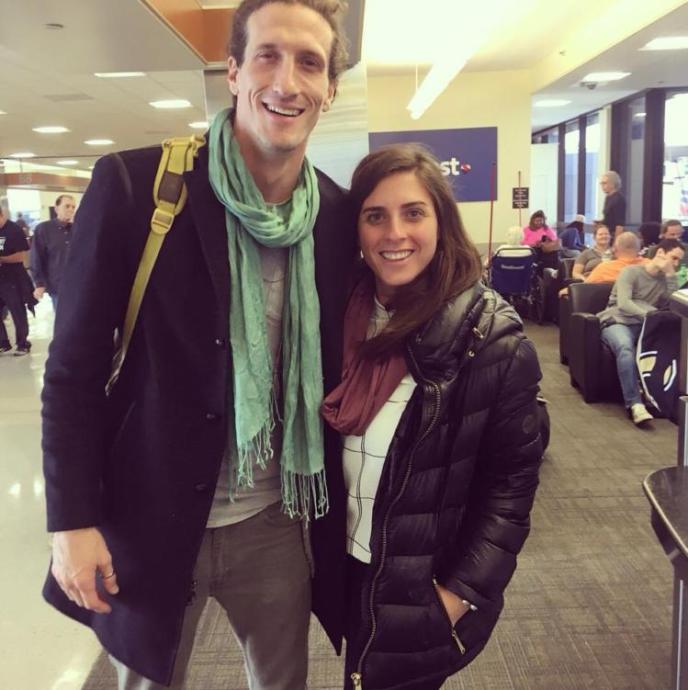 The band is set to play in New Orleans for an epic two-night New Years. run at the Orpheum Theatre. Tickets for the event can be purchased here!
---
Photo by Joshua Timmermans.