Disney fanatics and lovers of all the old-school Disney classics are going to have a GREAT 2019. Some of the most iconic classics are getting a re-work from Disney Studios, complete with advanced CGI-effects and full-out movie star casts.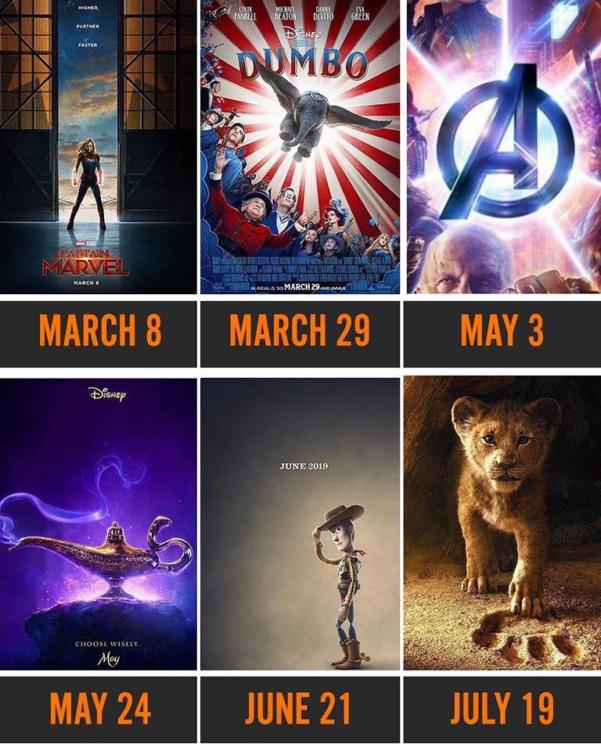 Coming in March is Marvel Studio's Captain Marvel and Walt Disney Pictures' Dumbo. Dumbo received a huge re-imagining from none other than Tim Burton, the creator behind The Nightmare Before Christmas, Charlie and the Chocolate Factory, and countless others. His take on storytelling is much more psychedelic and otherworldly, but the trailer, which you can view here, seems to stick 90% to the original plot.
In May, Marvel fans can expect another release: The Avengers 4. Later on in the month is Disney's Aladdin. In Aladdin, expect to hear Will Smith as the Genie! View the trailer below.
In June and July, Toy Story 4 and The Lion King make it to the big screen. Check out the trailer for Toy Story 4 here. The Lion King cast is totally special in itself, with a cast ranging from Donald Glover to Beyonce. James Earl Jones also returns to the Lion King as the original Mufasa. Cue goosebumps!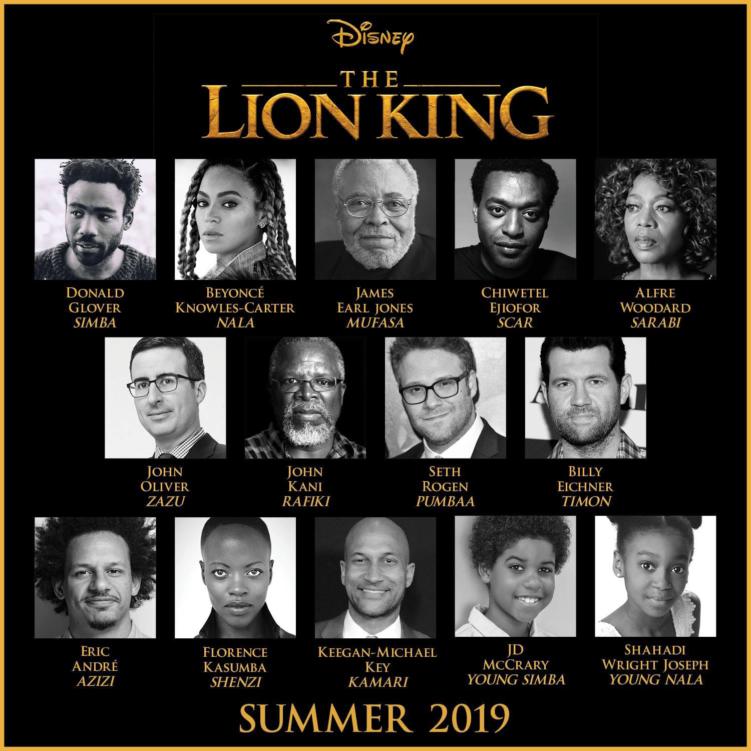 In addition to what's featured above, Disney is also releasing Spider-Man: Far From Home. Frozen 2 and Star Wars Episode IX are also expected to be released next year, though there isn't that much information on the two quite just yet.
What are you most excited to see next year?!