Located on the corner of Magazine and Girod sits Gianna, a new Italian restaurant in the city. The addition officially opened on Saturday, April 20, just in time for one open day before Easter. Gianna is the latest restaurant birth from Donald Link, who also owns Cochon, Cochon Butcher, Herbsaint, and Pêche. The restaurant sees the addition of Rebecca Wilcomb as partner and executive chef. Wilcomb won the James Beard Award for Best Chef in 2017.
Dishes on the menu include a variety of antipasta options, hearty pasta dishes, and various meat entrees. What are we excited to try? The rigatoni with grilled swordfish, broccolini and olives, gulf shrimp with garlic, rosemary and creamed cauliflower, and of course, the oyster and artichoke dressing! Check out Gianna's whole menu here.
Dine for lunch and dinner Monday through Saturday. On Monday-Thursday, hours include from 11am-10pm, and Friday and Saturday from 11am-11pm.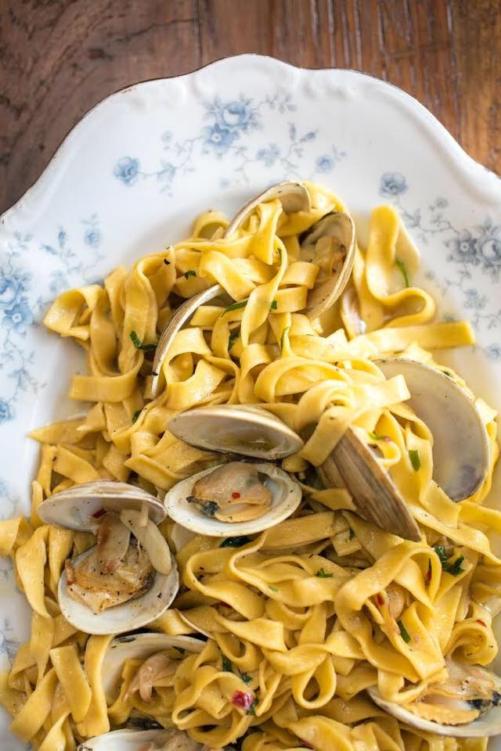 Featured image via restaurant.