No doubt New Orleans is brimming with art. From street artists to murals, numerous art museums, and the art district, neither residents nor visitors can ever get enough art in our city.
While there are many well-known art hot spots, you might be interested in some lesser-known artworks around the city that would make for a fun day of exploring!
Check out these "hidden" art installations around New Orleans:
AC Hotel Hallway Murals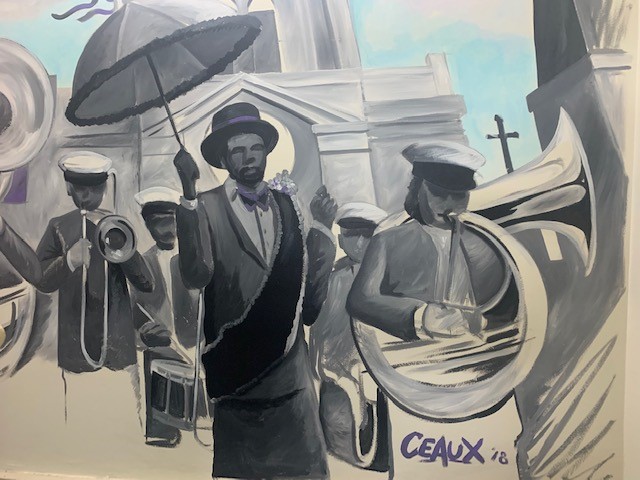 The AC Hotel is a European-style hotel loved by fashion and art enthusiasts. In the stairwells of AC Hotel, French Quarter lives 3 murals often not known.
Famous New Orleans muralist Ceaux created a powerful black and white second line, alongside M.Sani's street performers seemingly dancing in the sunset, and Laken Antonio's actively painting Jackson Square artist. The hotel is also planning to soon host curated exhibits to promote local artists and galleries.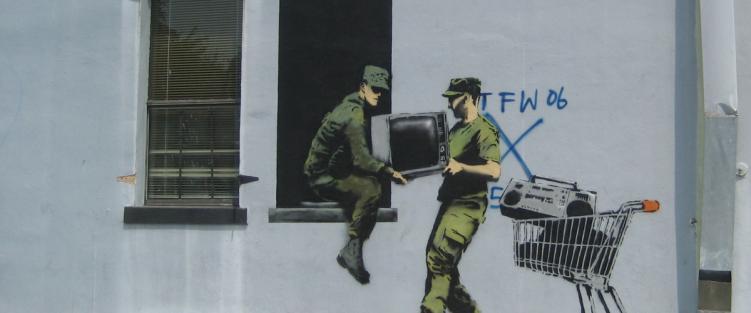 The famous (and controversial) stencil was one of 17 Banksy created in New Orleans after Hurricane Katrina. The piece was originally painted on the side of a warehouse owned by real estate developer Sean Cummings, Cummings and his business partner decided to preserve the 10'x10' and 1,600-pound piece of the wall when the building sold.
After 5 years of removing over 7 layers of vandalism, the stencil was restored and placed in the lobby of the International House Hotel in 2019. Although it was a big story when the piece was first relocated, people now often forget it's there!
Jessica Strahan's "You Are What You Eat"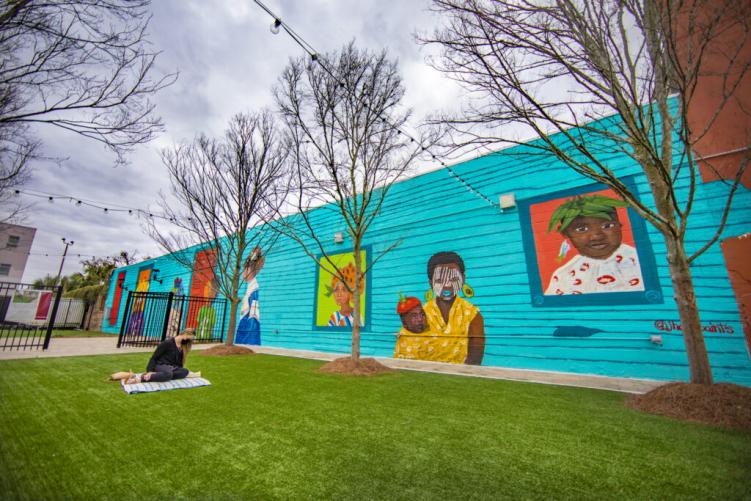 The newest mural in Unframed Presented by The Helis Foundation was officially unveiled on May 1. Celebrating the intersection of food and culture in New Orleans. While the mural isn't "hidden" per se, it is tucked away in Legacy Park off of Baronne Street.
With this list of hidden art installations, you could take a day to seek them out and maybe even find a few hidden gems of your own!

FOLLOW RIVER BEATS NEW ORLEANS TO STAY UP TO DATE ON YOUR FAVORITE ART IN NEW ORLEANS.
featured image via Crista Rock Photography