Just in case you're not sick of great music yet, the Howlin' Wolf has another banging Jazz Fest after-show for you.
Join them after Jazz Fest's first weekend for the Soulaquarians Salute: a tribute to D'Angelo, Common, Erykah Badu and others old-school favorites. While most of the artists are still making fantastic music, a lot of fan-favorites fate back to the late 90's. D'angelo's Brown Sugar, Badu's Baduizm and Common's Resurrection are definite standouts.
Presented by Big Sam's Funky Nation, the all-star lineup includes talented musicians such as Big Sam, Daru Jones, Marcus Machado, the lead singer of the Suffers, and more. Each artist is sure to bring their own unique talent to the musical table.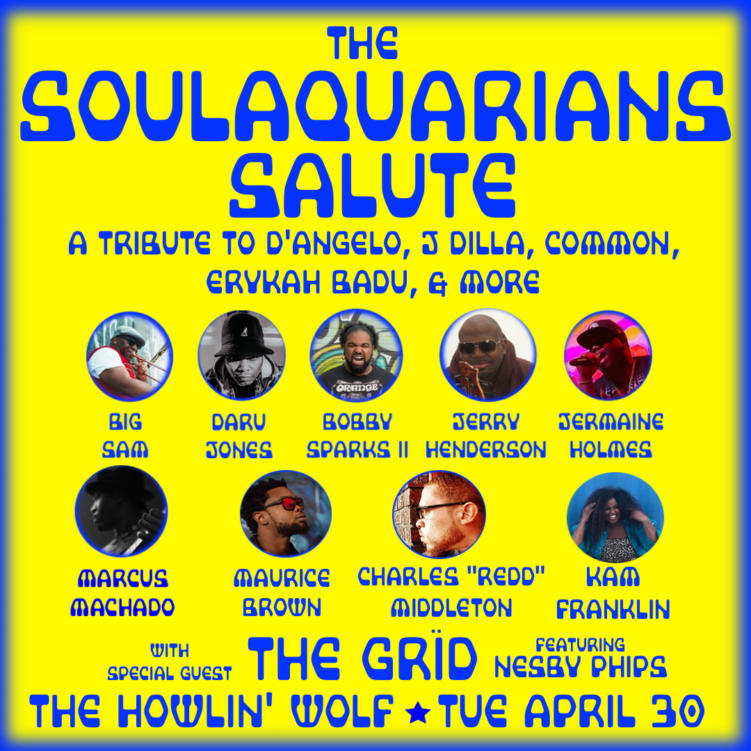 Many of the artists have personally recorded with D'Angelo, Badu, and Dilla, which gives the tribute show an extra-special twist. Special (and local) guest The Grid will bring live hip-hop and modern funk to round out the evening.
Keep your Jazz Festivities rolling in to the work week with the Soulaquarians Salute, and other great venue after-shows.
The show is Tuesday, April 30th. Tickets are $25 and can be purchased here.
Follow River Beats New Orleans to stay in the know on events in New Orleans!
Cover photo by Jeffrey Dupuis from OffBeat Magainze.