You may know Jennifer Coolidge by one of her many memorable roles in countless movies and TV show appearances: Stifler's mom in American Pie, Fiona the evil step-mom in A Cinderella Story, Janine in Click, or Amanda from "Friends." This time however, her next role will be as the Krewe of Muses Honorary Muse.
Coolidge is a resident of both Los Angeles and New Orleans, splitting her time between the two cities. She explained that she has adored the Big Easy since visiting her sister who attended Tulane University. For the parade on Thursday, February 20, Coolidge will be riding on Muses 17-foot tall fiber optic red pump. Trust us, there's no way that you'll miss it.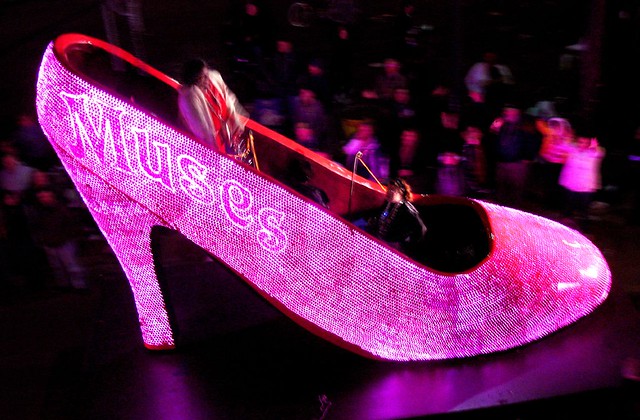 The all-female Krewe rolls out later this month on Thursday, February 20, and this year will be a special one as they celebrate their 20th anniversary. Muses was founded in 2000 and first rolled in 2001. They are known for their decorated shoes and innovative shoe-incorporated throws. For more information about their Krewe, visit here.
"From the first time I saw the Muses parade, I was wowed by its creativity and uniqueness. I'm so flattered to be chosen to lead this extraordinary parade powered by women."

– jennifer coolidge