The new New Orleans airport terminal officially opened their doors yesterday to much fanfare! Luckily, there were little to no complaints about the opening other than one thing: getting there. You are unable to get to the airport the way that New Orleanians have been going since the airport opened ~1940. With one full day under their belt, the Louisiana transportation engineers were able to evaluate the traffic and see what they needed to tweak to make things smooth.
One area that saw a major hit was the already extremely busy Loyola drive and Interstate 10 intersection. According to the Department of Transportation and Development Secretary Shawn Wilson, there are plans in the works already to alter this area and strip the roads.
We have been monitoring @flyneworleans traffic all day & will continue to do so. I am on-site w/ @La_DOTD this evening and we are pleased. Not much different than other major traffic introductions. We adjusted signal timing & will install a double right from Loyola to I-10. pic.twitter.com/HAM5NlLffp

— Shawn Wilson, Ph.D. (@onevisionary) November 6, 2019
For those traveling to the area this weekend for the Saints game, expect some delays! This will be another good test for the department as they evaluate the traffic patterns.
In the meantime, here's a graphic on how to get to the new terminal.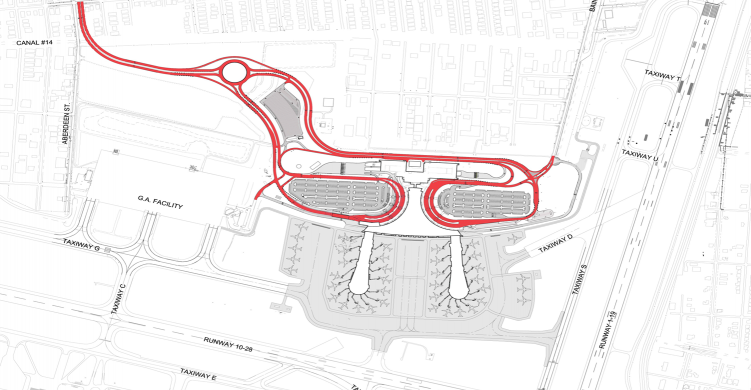 Give yourself extra time to get there. Airport officials suggest arriving at the new terminal at least two hours prior to your flight's scheduled departure time.
Take I-10 west, exit Loyola Drive from I-10, cross Veterans Memorial Boulevard and drive down the new airport roadway.
Follow signage to access the departures, arrivals, and parking areas.