It's been almost 4 years since Manic Focus has graced the Big Easy with his livetronica skills. The electronic producer has been quite busy since then, releasing tons of new music and touring across the United States. This April, he's finally returning to New Orleans on his Solar Escape Tour with Mersiv and NOLA-favorite, Russ Liquid at the Joy Theater.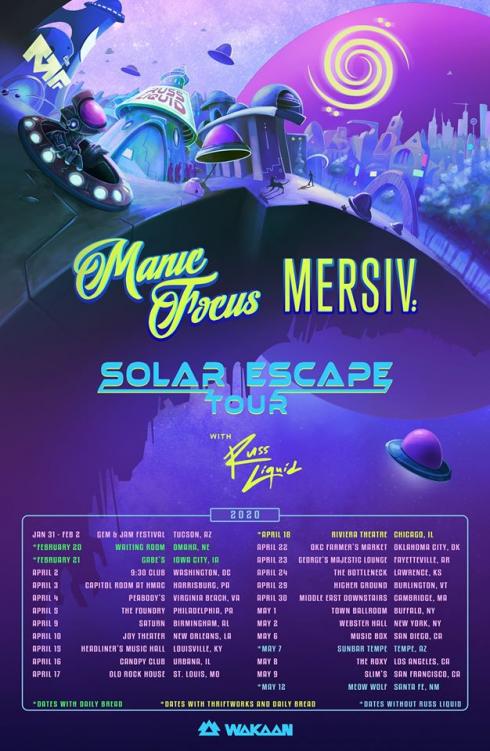 The tour kicks off at the end of this month for Gem & Jam Festival in Tucson, then proceeds mid-February in Omaha, Nebraska. Other notable stops include Chicago, IL; New York, NY; ending at Meow Wolf in Santa Fe, NM.
Last year, Manic Focus released his album Lost in a Digital World, a 12-track experience that balanced between livetronica, dubstep, glitch-bass, and others. He collaborated with notable names and some friends, even teaming up with Russ Liquid for "Riding Solo," the final track on the album.
Mersiv has also been quite the busy bee after releasing his album Digital Eden last year. Since his entrance into electronic music in 2017, Mersiv quickly made a name for himself in the bass music scene due to his highly unique sets – incorporating rap acapellas with riveting beats. This co-headline tour is one that you don't want to miss.
Featured image via AXS.