Exciting news for the buzzing Piece of Meat in Mid-City! The neighborhood butcher shop is planning a neighborhood expansion after purchasing the building next door to their current shop along Bienville Street. They hope to transform the building into a full-service steakhouse, the opposite of how Piece of Meat currently runs.
Yesterday, the restaurant posted on social media about closing early due to a neighborhood NPP meeting that was a part of the approval process. Their plan is to connect the two buildings for the ultimate meat-lovers paradise.
The owners behind the spot, Leighann Smith and Daniel Jackson, opened the restaurant in April 2018. Since then, their accolades have been spotlighted by many a NOLA publications, as well as a stop from Guy Fieri in Diners, Drive Ins, and Dives.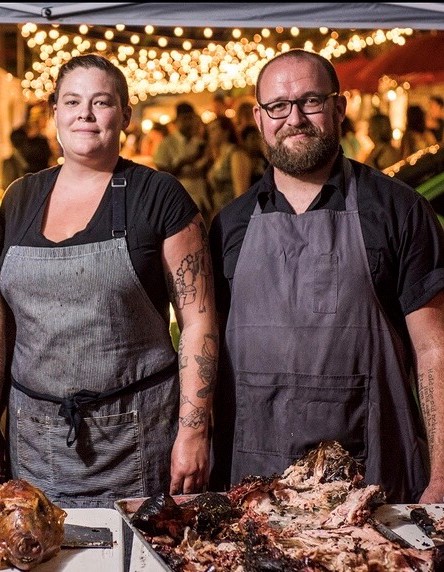 Stay tuned for more information as we learn more about the forthcoming new spot!