This past weekend at Art Basel in Miami, news broke about a really stupid art exhibition titled "Comedian." Why is it stupid you may ask? Because it featured a banana taped to a canvas and it sold for a staggering $120,000. See, now you get it.
Now, Popeyes is challenging the absurdity of that piece with its own version, dubbed "The Sandwich."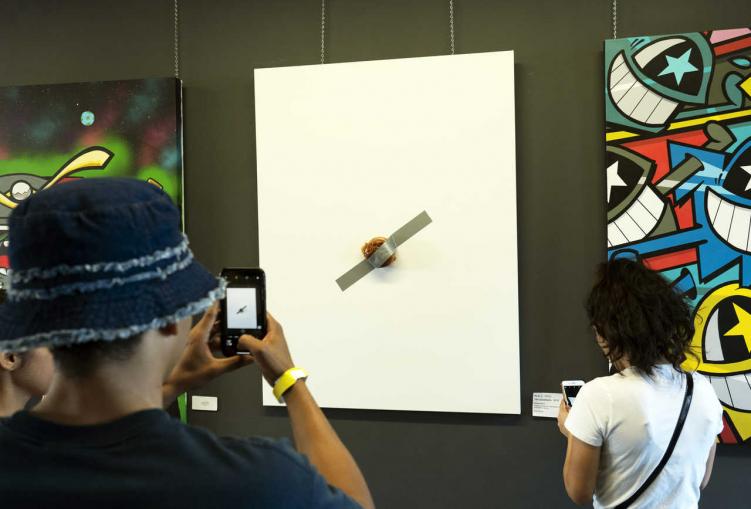 "The Sandwich" is in partnership with Miami-based San Paul Gallery. And just like the absurdity of the banana canvas, the center of this canvas features a Popeyes chicken sandwich secured with duct tape. That's really the entire piece.
Here is the stupidest part of the story yet, someone has actually inquired about buying the chicken sandwich. Only in America can something so trivial become news. Meanwhile millions of Americans wonder why half the country is out of touch. I guess if you're gonna pay 120,000 for a banana, why not spend 120,000 on Popeyes.
---