Hailing from Milwaukee, Seth Akins and Mike Rende aren't rocket scientists, but they are RCKT PWR. This dynamic duo is known throughout the electronic music world for their diversity. From Underground Future Bass to Commercial EDM, these Wisconsin natives have been blowing up the Midwest music scene. Rocking venues across Wisconsin and Chicagoland area, they have shared the stage with artists such as Party Favor, LOUDPVCK, SNBRN, Hucci and have also made several festival appearances.  With a bunch of released music and so much more in the works, RCKT PWR is putting an original twist on the normal approach to electronic dance music.
[soundcloud url="https://api.soundcloud.com/playlists/270337598″ params="auto_play=false&hide_related=false&show_comments=true&show_user=true&show_reposts=false&visual=true" width="100%" height="450″ iframe="true" /]
Mike and Seth grew up in Kenosha, a small town in Southeastern Wisconsin. The story of how the two joined forces is interesting to say the least. The two first met their senior year of high school, but they didn't initially click, as Mike describes:
Mike – "We didn't like each other during our senior year of high school. That's when we first met. We weren't friends.  I got to wear a hat in class and [Seth] didn't, it was a whole thing. It prevented us from even talking to each other."
After graduation, both artists independently shifted more heavily into music. Seth moved down to Georgia where he began getting into the hip-hop scene.  For a couple years, Seth ran under several hip hop names and put out a lot of music. It was a learning experience and helped develop his musical skill, but he does have some light hearted regrets.
Seth – "I put out way too many mix tapes in my day.  I'm still trying to go out and find them on the internet and take them down. I just keep finding things, I'll just google my old names now and then and find the most ridiculous things I used to do. I'm just like, why did I do that…"
Mike, on the other hand, moved up to Milwaukee for school after graduation and quickly picked up DJing.  For two years he learned the ins and outs of the craft and began playing small parties for his friends.  Though his focus was on school, his passion was in music. After two years of working apart, Seth moved back to Wisconsin where he reconnected with Mike.
Mike – "Two years later, I was a sophomore in college and [Seth] had just come back from living in Georgia. It was right when EDM was blowing up in America."

Seth – "I was in the South, so [EDM] hadn't gotten there yet – they were still all about Gucci and stuff – so I was all into hip hop music. But when I got back, everyone was like, WOW! LOOK AT RANDY MIXING!"
After that, the two made peace over their high school hat dispute and Seth became interested in the electronic dance scene.  The two started creating music together and before long RCKT PWR was born. Being a brand new duo, they both still needed to work and go to school, so their availability and equipment when they just started off was extremely limited.
Seth – "[When we started] we used to work in the driveway. [Mike] used to work at a Buffalo Wild Wings and he would close.  So he would close and get to my house around 2 a.m. and we couldn't go in my house to work on stuff because we would wake people up, so we would work in his car because he had sub-woofers.  We would sit in my driveway and make music until six or seven in the morning. We had to mix and master all of our stuff in the car because we didn't have the right equipment. So we would just sit in his car in the middle of winter with just some Disney hand warmers and our laptop."

Mike – "I hated my car by the time we were done with our first EP."
The two have come a long way since then and have come out with many "non-car produced" originals, collaborations, and remixes.  When asked to elaborate on they type of music they produce and what genre they would identify themselves as, RCKT PWR explained how they don't like classifying themselves.  They're trying to be a multifaceted musical duo and don't want to confine themselves to something specific.  RCKT PWR is trying to push the boundaries of what we think EDM is, and they can't do that if they're trapped in a specific genre of music.  As Seth puts it.
Seth – "What we do isn't exactly – well it's EDM – but we're not sooo EDM that it fits a template. We just started working on a song a couple days ago where we sampled a Sam Cooke record, where we had a kind of Motown approach [to dance music] and mixed it with another song just to see if it can translate, which a lot of people aren't trying to do. I'm trying to take my hip hop background and incorporate it somehow because we don't want to get stuck in the cookie cutter approach to EDM."
RCKT PWR has begun to reach a national audience with their sound and have been very well received so far. At the beginning of the summer, they had their first big name festival appearance, playing at Chicago's Spring Awakening Music Festival. The duo has also been picking up a lot of traction in Milwaukee, playing multiple shows a month.  But they are careful they aren't going to every show they are asked to play.
Seth- "We are at the point where we are turning down a lot of shows, only because we don't want to become 'club DJs' and be stuck playing Taylor Swift's music instead of ours.  We are almost at the point where we are getting booked just to be ourselves every time."
RCKT PWR is headlining Basscamp on October 28th at Bad Genie in Milwaukee. Get tickets here. Stay tuned for a curated SoundCloud playlist from RCKT PWR, and in the meantime enjoy these three unreleased exclusive previews!!
[soundcloud url="https://api.soundcloud.com/playlists/269891023″ params="color=ff5500&auto_play=false&hide_related=false&show_comments=true&show_user=true&show_reposts=false" width="100%" height="450″ iframe="true" /]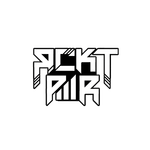 CONNECT WITH RIVER BEATS
facebook |twitter | instagram | youtube | soundcloud
GET TO KNOW RCKT PWR
facebook | twitter | instagram | soundcloud