Celebrate the greatest season in New Orleans with local food, music, and carnival royalty. The 34th annual Lundi Gras bash at the Riverwalk is coming up on Monday. This free event includes food, music shopping, and fireworks – what more could you ask for?
The annual, public celebration will light up the historic Spanish Plaza on Monday, February 24th. Starting at noon, guests can celebrate with some of NOLA's favorite musicians. DJ Rob Nice, Dash Rip Rock, and Cowboy Mouth will all make performing appearances.
The festivities end in the early evening with the arrival of Rex, King of Carnival, around 6 pm. Beginning over a century ago, Rex and his entourage have arrived in full regalia to the New Orleans riverfront to commence the celebration of Mardi Gras and proclaim his rule over the merriment of the holiday. The annual tradition has evolved to establish its own official name, "Lundi Gras," or "Fat Monday."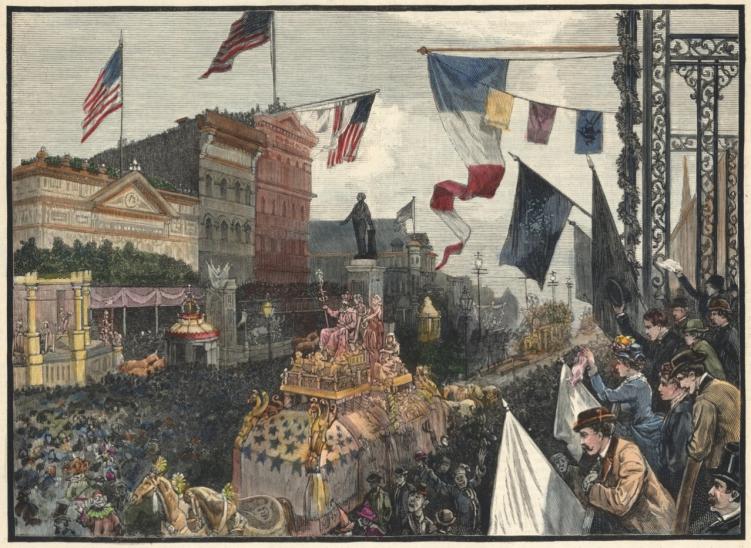 Upon arrival, Rex and the gathering visitors can watch a special ceremony featuring Mayor LaToya Cantrell and the King of Zulu. Mayor Cantrell will hand over the key to the city and salute the two monarchs as they give their proclamations for this year's festivities.
And – in total New Orleans fashion – an elaborate fireworks display over the river brings the evening to a close. What a way to start your Mardi Gras day.
The Riverwalk's 34th Annual Lundi Gras celebration is free and open to the public. You can find more information on the Riverwalk Lundi Gras website.
---
Follow River Beats New Orleans to stay up to date on events in New Orleans
Featured Image: Riverwalk Outlet