Later today, the Riverwalk will be joined by the Chabad-Lubavitch of Louisiana for their annual Chanukah Menorah Lighting. For their 31st annual ceremony, they will be offering a virtual-only event honoring healthcare heroes in the community.
At 5:45pm, they will light the 11 foot wooden Menorah first built by Isak Borenstein, a Polish holocaust survivor who later moved to New Orleans, in honor of the beginning of Chanukah. Viewers can tune in to watch the ceremony live to celebrate the season.
The event will also feature special guests Councilman Joseph Giarrusso, a representative from the Louisiana Department of Health, eight honored nurses and paramedics, and local attorney Morris Bart.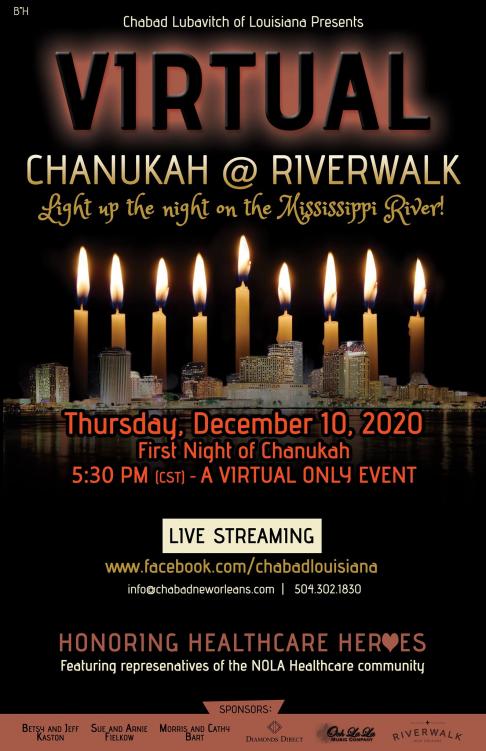 For more information about holiday events and shopping at The Outlet Collection at Riverwalk, visit www.RiverwalkNOLA.com and connect on Facebook, Twitter, and Instagram using the hashtag, #RiverwalkNOLA.