COOLinary is a new orleans tradition that features specially priced prix-fixe menus for breakfast, lunch, dinner, or all three! During the slower season in the New Orleans hospitality industry, COOLinary gives locals the opportunity to dine at must-try restaurants scattered around the city. This year, over 122 restaurants are participating in the event.
Enjoy 2-course lunches/brunches for $20 or less and 3-course dinners for $39 or less. Celebrating the tradition's 15th year, a handful of locations are even offering $15 cocktail/drink specials in addition to the food.
Brunch/Lunch Must-Try's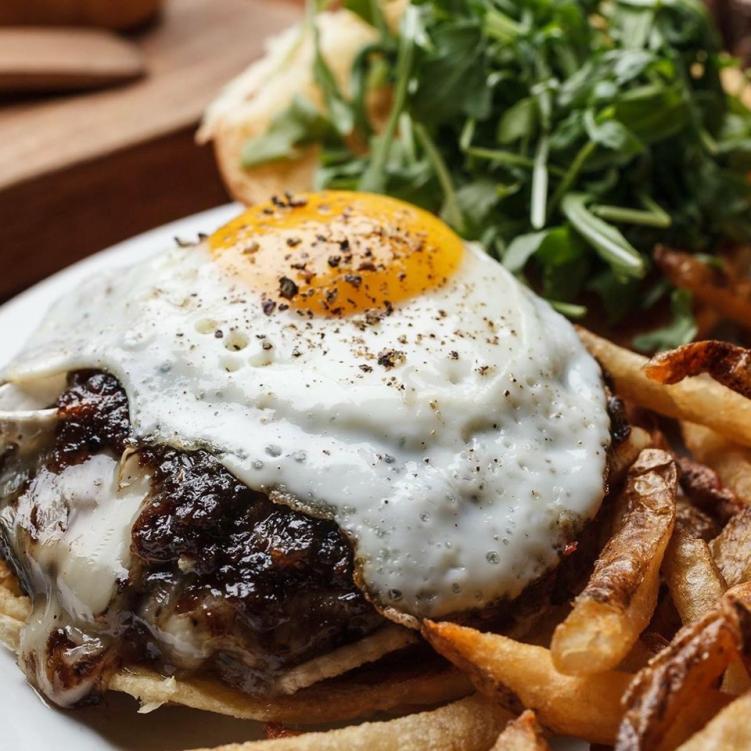 1. Brown Butter. If you're a brunch person, Brown Butter MUST be on your list. Their COOLinary brunch is ONLY offered on Saturday's and Sunday's, but that just makes it that much more special. Their three-course options are only $22, and also include hefty portions fit to split between many. During the week, you can catch their COOLinary options for lunch Monday-Friday.
2. Sobou. Home to Burlesque Brunch on the weekends, the French Quarter restaurant offers quite the eclectic menu for brunch, lunch, and dinner. For lunch, they're serving up a variety of two-course options ranging from $15-$20, the highest being Fried Gulf Oyster Tacos (yum!). Sobou is located adjacent to W New Orleans, a Marriott Hotel, for those looking for a stay-cation.
3. Frey. Two words: bottomless mimosas. Indulge in Frey's brunch menu that is sure to be a crowd-pleaser, with bottomless mimosas being the cherry on top. The 3-course brunch meal is only $24, including filling courses sure to satisfy! Frey is located in Mid-City at 4141 Bienville Street.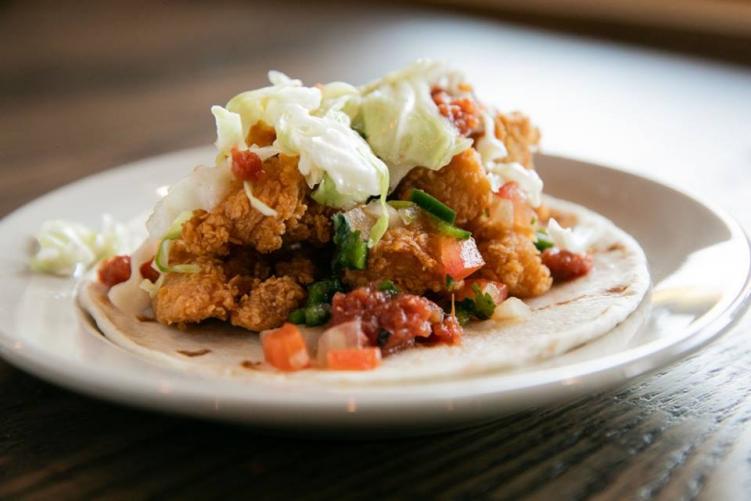 4. Nole. The new St. Charles Mexican-fused restaurant has already become a massive hit in the city. Situated in the old Cheesecake Bistro building, Nole has transformed this St. Charles location into a vibrant place for lunch and dinner. If you're looking for a delicious and filling Uptown restaurant, Nole is for you. Their three-course lunch includes a soft drink and is only $15, an absolute steal! River Beats recently dined here for their COOLinary experience and we highly recommend.
Dinner Must-Try's
1. Bayona. For those searching for a fine-dining experience, look no further than Bayona. Bayona, owned by the popular New Orleans-favorite chef Susan Spicer, is highly regarded by both tourists and locals alike. River Beats dined at Bayona for COOLinary and it did NOT disappoint. We recommend the first course of tuna, the market fish entree or NY strip, and the pavlova for dessert. If you're feeling adventurous, enjoy their outdoor courtyard which is perfect in the evening breeze. COOLinary is not offered on Sunday's.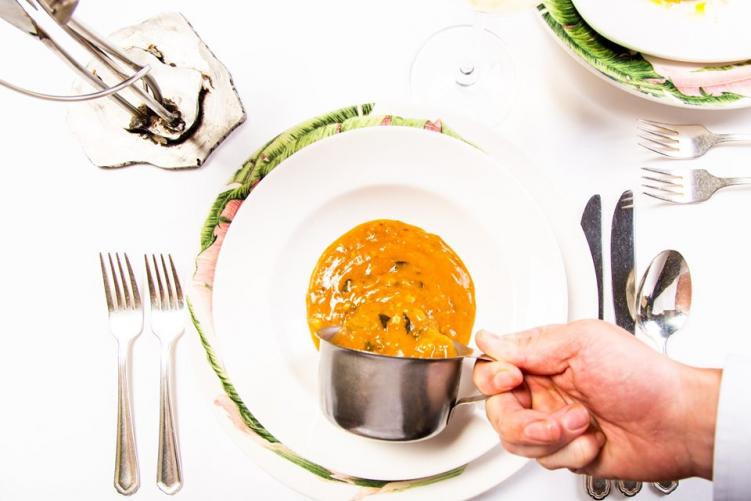 2. Commander's Palace. Commander's Palace has been a New Orleans landmark since 1893 and is a bucket list restaurant for all. The Garden District restaurant is participating in COOlinary for brunch, lunch, and dinner. For your first course, enjoy the Commander's Palace classic Turtle Soup or 6 other appetizer options. The three entree options range in price from $37 to $39, and a multitude of yummy dessert choices. Explore the restaurant in this interactive video.
3. Sylvain. A vibey French Quarter spot, Sylvain is known for their flavorful and eclectic dishes. Located just by Jackson Square, Sylvain is the perfect Friday or Saturday date night spot. For those that aren't the biggest fans of dessert, this is the perfect option for you. Their three-course COOLinary dinner menu differs from other restaurants in that there is no dessert for the third course. You can check out the offerings here. Don't forget to check out the courtyard while here.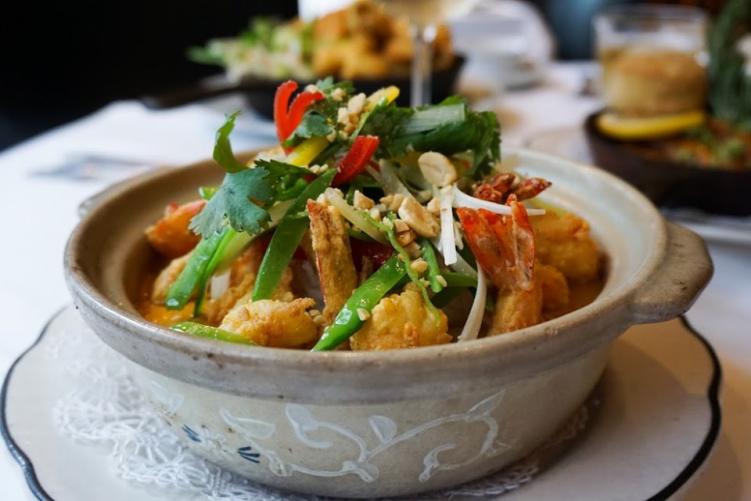 4. The Pelican Club. Options galore! The Pelican Club has been running their successful COOLinary menu since July 11. For the first course, choose between 10 different offerings – that's right, 10. For the second course, feast like a king with 1 lb. Maine Lobster, Surf & Turf, Paneed Gulf Fish, or about 6 other options. There is something for everyone in your party to enjoy! At only $39, The Pelican Club is a place you don't want to miss for August.
5. Red Dog Diner. A Magazine Street favorite. Red Dog Diner is offering COOLinary for both lunches as well as dinner, but our eyes are set on the dinner options. Bonus points: it's one of the more affordable options. A sample selection that I personally recommend: Spinach & Artichoke Dip for the first course, Parmesan-Crusted Chicken for the second, and the Banana Pudding for dessert! They also have quirky cocktails to pair perfectly with your dinner.
6. Upperline. Do you have a big party with a variety of different tastes and interests? Look no further than Upperline! Compared to other COOLinary restaurants that only offer 1-2 different entrees, the Garden District restaurant boasts 6 different entree options. The COOLinary menu online does state that options sometimes rotate, but you are able to call them at (504)891-9822 for updates. Upperline does not offer COOLinary on Monday or Tuesday.
BONUS: Compère Lapin. Chef Nina Compton's Caribbean-infused Louisiana cuisine sets up a big draw for Brunch, Lunch and Dinner options in the Old No. 77 Hotel. With a fresh cocktail program rolling out, there's even more to enjoy. Menus go from $20, $35, to $39 and brunch offers 10 options for the first course alone.
What restaurant is on your must-try list for COOLinary this month? Let us know BeloW!
---
Featured image: Sylvain