And after the initial shock of a new alias, fans have since warmed up to several singles from the side projects debut Ep, including "EON BREAK" and "Ghost Voices." Virtual Self features a heavy, and dynamic production that blends several distinct genres into one cohesive sound–which Porter calls "Neotrance."
And today we learned that Porter will be hitting the festival circuit under this new alias sooner than we thought. The BUKU Music + Art Project, which is a festival known for setting early festival trends, is featuring Virtual Self as one of its top acts for 2018.
How refreshing to see Porter Robinson's name mentioned as a NEW presence in a festival lineup. If BUKU is any indication of 2018, we expect to see Virtual Self everywhere.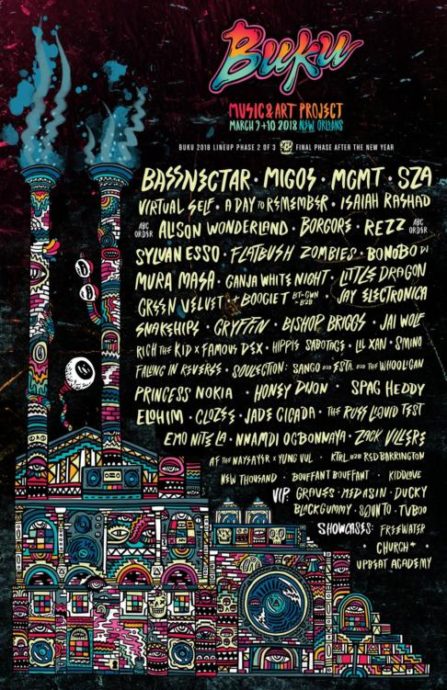 ---
Featured Photo: ThisSongIsSick