In an announcement made on social media, BUKU Music + Arts Project confirmed that the festival will not be returning in 2023 – and possibly ever. In the statement, festival organizers said that BUKU "was created to be something different." Folks traveled from all over to experience the unique festival grounds held within the city of New Orleans, "a homecoming for the most amazing brunch of beautiful weirdos ever assembled." Since the festival launched 10 years ago, BUKU fest-goers have seen artists from Glass Animals to Kid Cudi deadmau5 to The Flaming Lips.
"But times are changing… and the current model of BUKU needs to take a break. For a myriad of reasons, we've decided that the festival will not take place in March 2023. We don't know exactly what the future will look like – and that's okay as there is freedom in the unknown– but we know that we will gather again someday, in some form, bursting with creativity and purpose."
Check out the full announcement from the festival organizers below, and stay tuned for what's to come.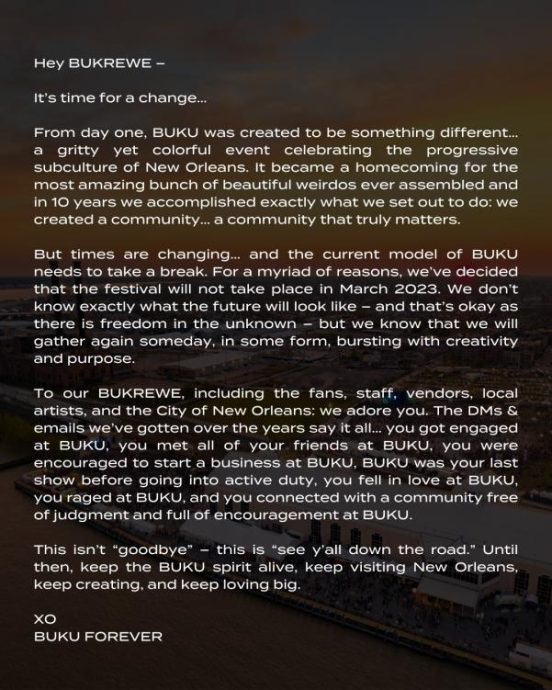 ---
sfam, Pell, Lady Lavender & Other NOLA Artists Discuss The Return of BUKU Fest [Exclusive Interview]
New Orleans Local Artists Talk Hype for the BUKU Music + Art Project