The beloved New Orleans spring music festival is making its return to the docks of the Mississippi River on March 9+10, 2018. To hold fans over through the holidays, the BUKU crew decided to give a little love and share the much-anticipated lineup (1 of 3).
The lineup always features a balance between performances, and this round of the lineup definitely does not disappoint. Peep the lineup graphic below.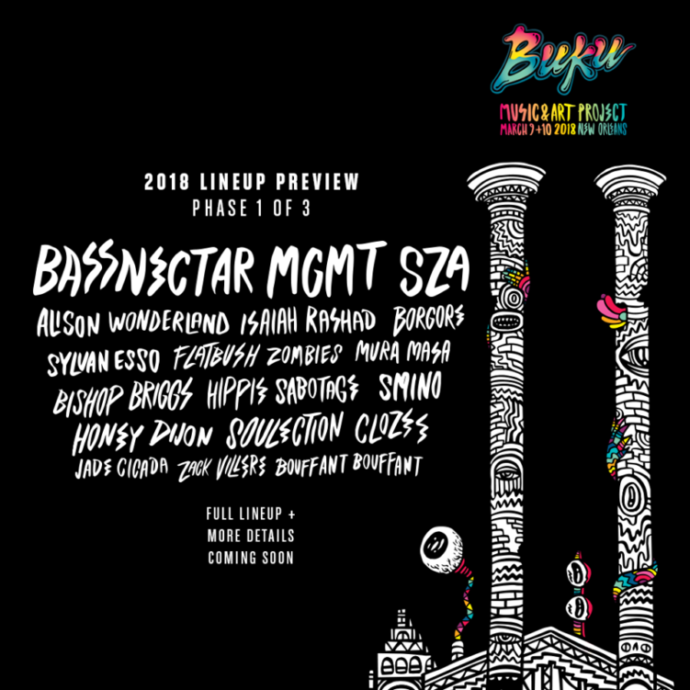 Making his return to BUKU next year is bass God Bassnectar, plus performances from MGMT, SZA, Alison Wonderland, Mura Masa, Clozee, and more. The diverse balance in names is something that the festival consistently prides itself on, and continues to exceed with every lineup. BUKU always books the next big thing, so be sure to check out some of the undercards featured on this release round.
BUKU is known for implementing several unique aspects that set it apart from any other festival on the circuit: B2Bs, local talent, VIP-only performances, stellar support, and a unique art experience.
Who knows what more the crew will release to fans as it gets closer to the event?!