Defend New Orleans is teaming up with a local New Orleans program to turn trash into something beautiful!
Glass Half Full NOLA was invented by a group of seniors at Tulane University who were "disappointed and frustrated with New Orleans' lack of glass recycling." They launched GHF in a backyard, and they started off collecting and crushing glass by hand with no expectations. Now, they have a working and active program that turns our glass into sand and glass cullet for disaster relief and prevention, coastal restoration, eco-construction, and more.
Defend New Orleans has launched something special featuring a Defend the Earth print to benefit the cause. For every print purchased between now through October 20, Defend will donate 20% to Glass Hah Full. Each sale will help raise funds to create a sustainable glass recycling and processing facility in New Orleans.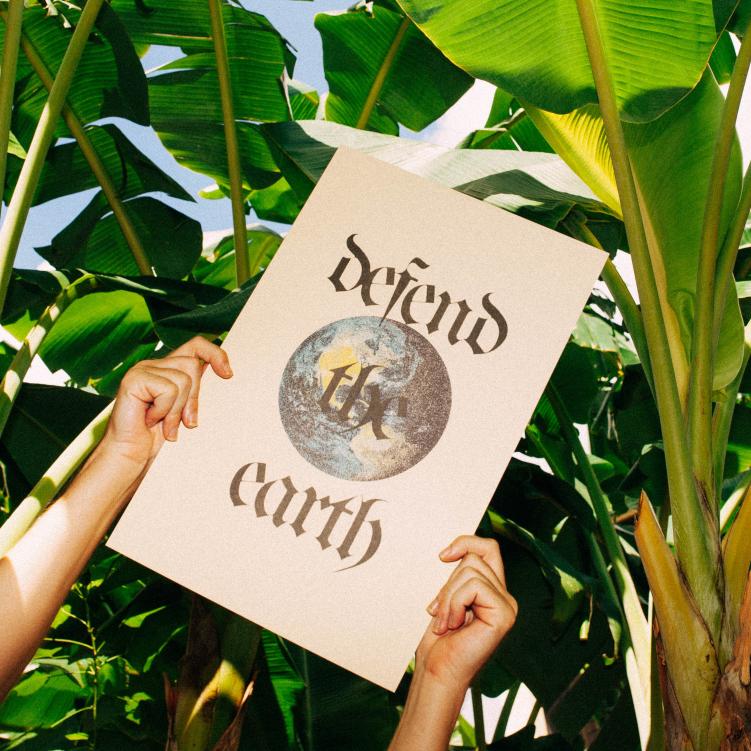 With how much glass New Orleans goes through with bottled beer, wine, and more, this program would be extremely beneficial to help reduce our eco footprints.