As the birthplace of jazz, New Orleans emits its own musical attitude. The city has its own unique melting pot of audible influences and fosters a musical energy that encourages innovation and creative expression. Somewhere in that crock pot of musical goodness, you can find the fusion of traditional jazz music with hip-hop and electronic production, showcased by the monthly/bi-monthly Dolo Jazz Suite.
On Saturday, February 24, the live event showcase will bring its all-original jazz and hip-hop influenced sounds to the New Orleans Museum of Jazz. Presented by Step-Pepper Record and Self-Educated Vinyl, the showcase will feature music by AF THE NAYSAYER, AA BonZAii, friendkerrek, Wino Willy, as well as work from visual artist Breathing Water, in the same building that houses the history of the music that influences the event itself.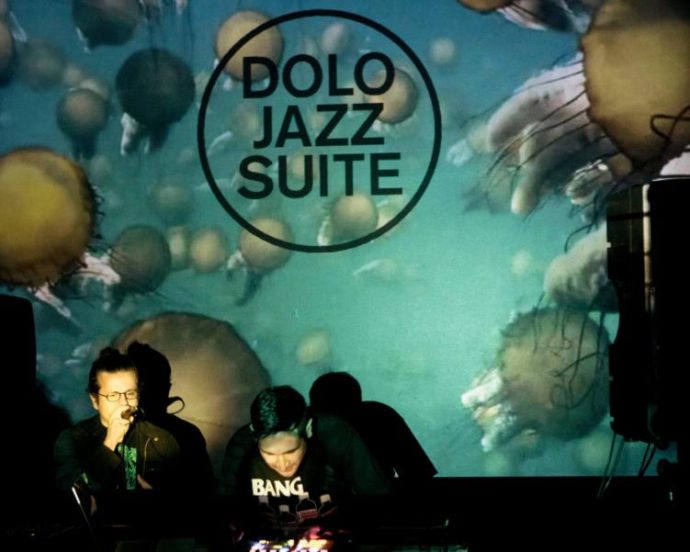 Dolo Jazz Suite is a traveling monthly/bi-monthly series founded by Amahl Abdul-Kaliq, who performs as AF THE NAYSAYER.
The series has brought its genre-fusing sonics to venues across the city. But this one holds a special place. AF THE NAYSAYER had this to say about holding the event at the New Orleans Museum of Jazz:
"It's an honor to be able to have our event in such a prestigious establishment. I was very taken back when they approached me about hosting Dolo Jazz Suite there [and show-goers can expect] to hear some of the best lo-fi beats and left-field electronic music in the region."
In a 2016 interview, Amahl described the music of Dolo Jazz Suite as "music you can feel", continuing that "back then, we'd probably be playing horns and jazz music. Today with computers and whatnot, we find ourselves rooted in beats and production". So, it's fitting that in this full-circle moment, Dolo Jazz Suite will breathe new life into a genre with deep historical roots to New Orleans in a place that fully celebrates the music in itself.
For a primer, watch AF THE NAYSAYER's set from Boiler Room New Orleans last year, where he plays all his own music.
Tickets for Dolo Jazz Suite are available here.
---
Feature image courtesy of Dolo Jazz Suite.