New Orleans Jazz & Heritage Festival is one of the city's beloved events. Every year, the lineup features new and old artists, classic acts and newbies in the scene. 2018 is no different and boasts artists such as Aerosmith, Jimmy Buffet, Sheryl Crow, Cage. the Elephant, and more. The event is scheduled for April 27-29 and May 3-6 at the New Orleans Fair Grounds Race Course.
View the lineup announcement video/photo below: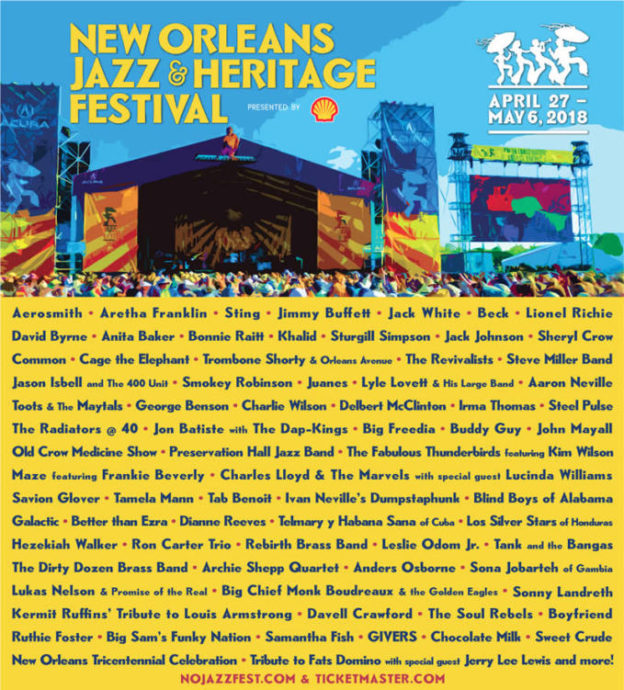 On the rather large Jazz Fest grounds, there are nine different areas with proper New Orleans classic foods. Everything from red beans and rice to jambalaya can be found and savored. While the list of 2018 vendors hasn't been released yet, you can view the 2017 list here… just to get a taste.
There is one thing that Jazz Fest exceeds in: bringing young and old together under one (hopefully) sunny sky enjoying all kinds of music!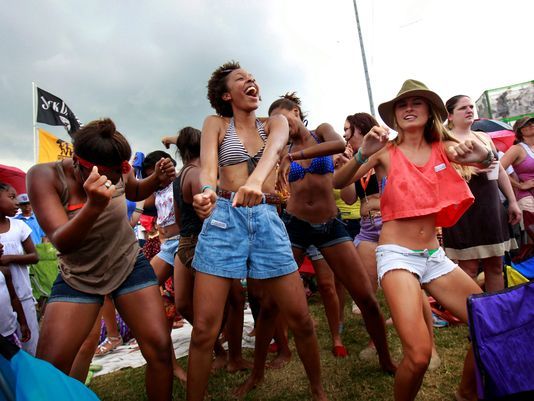 Who will we be seeing out at this year's cultural melting pot festival? Purchase tickets here.
Featured image: Douglas Mason