Tina you fat lard, get your ass to the Joy Theater for a nostalgic showing of teenage hit Napoleon Dynamite this Friday! One of the most quoted movies of our teenage years, this will be a welcomed blast from the past.
Even if you don't want to admit it, you know you watched (and loved) Napoleon Dynamite. Also, special guest Jon Heder – the one and only Napoleon – will be there to answer questions from fans.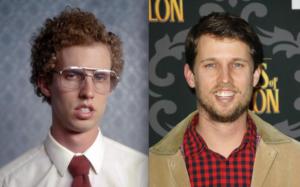 It's been over 14 years since Napoleon Dynamite was first released to theaters, and over the years has become a household staple for great (and terrible) one-liners. Great lines like "Gosh! I really want my chapstick" and "Freakin' idiot" were forever sealed in our hearts. Relive your teenage nostalgia and come to watch it on the big screen at the Joy Theater on Friday, December 7, 2018.
Get tickets here, doors at 7 pm. Show starts at 8 pm. RSVP HERE.