Who says New Orleans slows down in the summer? Sure it might be hot, but that doesn't stop the Big Easy from celebrating and second-lining down every corner. With over 130 festivals a year, plus theater and night life performances every day it can be hard to navigate a summer in the crescent city.
Check out our specially curated summer events guide below and find your next big season adventure.
Weezer and the Pixies – June 26
Join some of the biggest names in alternative rock for a night in Champions Square. The Pixies were one of the most influential groups of the late 80's, especially with their album Doolittle. 
Performing with the kings of geek-chic, Weezer, as they promote their latest album Pacific Daydream. Both artists will be supported by British indie group The Wombats. Tickets start at $35.
Hall and Oates – June 28
The multi-platinum hitmakers will be performing at Smoothie King Center with contemporary rock group Train. Their feel-good hits like "Rich Girl" and "You Make My Dreams" will definitely bring the high vibin' summer energy.
After each artists' individual set they'll also play an extended joint set. Tickets start at $45.
This iconic summer music festival boasts a powerhouse lineup including Janet Jackson, Mary J. Blige and Erykah Badu. Nighttime events usually start at the Superdome at around 6 p.m..
However there are also a variety of free daytime speeches and events held at the Convention Center. Essence Eats also offers local specialties and world renown chef selections all day long. Weekend passes are sold out, but one night passes can still be purchased here.

The electro-duo just announced this special two-night performance at the Joy Theater for this August. The Belgian bass group is becoming iconic for their special brand of "wobble" bass and have been gaining popularity at festivals around the world.
Support includes OPIUO, The Widdler and bawldy for the Friday night performance and Downlink, Peekaboo and sfam for Saturday. Tickets start at $25 for a one day pass and $50 for both nights.
If bass isn't your thing, try checking out the Satchmo Summerfest, dedicated to New Orleans legend Louis Armstrong. Headquartered in the New Orleans Jazz Museum, the festival showcases over 1,000 local musicians and vendors.
Check out specially curated events and seminars throughout the French Quarter or the annual Jazz Mass on Sunday morning.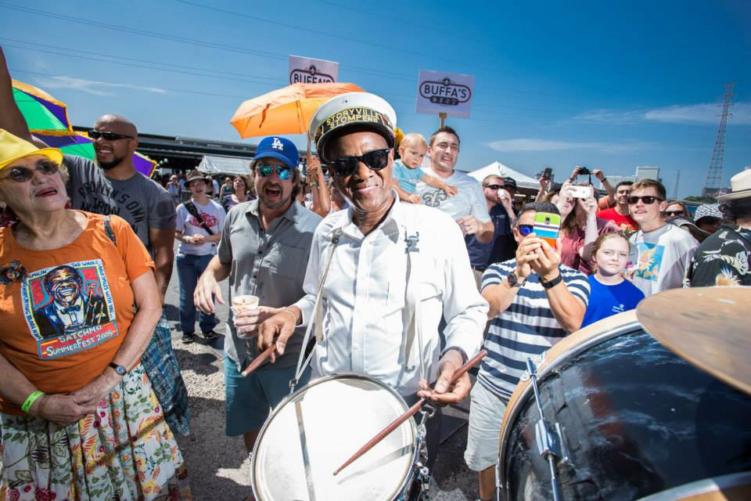 White Linen Night – August 4
Pop over from the Quarter into the warehouse district for the annual Whitney White Linen Night. Browse the open gallery block party down Julia Street in your favorite white attire. Art shopping and browsing can be accompanied by great local drinks and grub in the surrounding are.
The galleries are free, but you can check out the Contemporary Arts Center after party for an additional fee.
Red Dress Run / Dirty Linen Night – August 11
The week after white linen, join the Hash House Harriers for their Red Dress Run. The charity run takes over the Marigny and French Quarter neighborhoods in a sea of color and day drinking.
Registration is currently $60, and goes up to $65 on July 1. Registration includes donations to local charities and beer for your run. On the same night, it's Dirty Linen Night. Break out your outfit from last week and this time explore the art galleries in the French Quarter.
Oddities and Curiosities Expo – August 18
Come check out the inaugural celebration of all that's bizarre in New Orleans' goods. Featuring antiques, oddities, and "wet specimens," this all day event will be held at the Alaric Center in Westwego, but seems to be worth the trip.
With over 70 confirmed vendors so far, this bizarre expose is dedicated to the lovers of the strange and the unusual. Entry will be $10 at the door.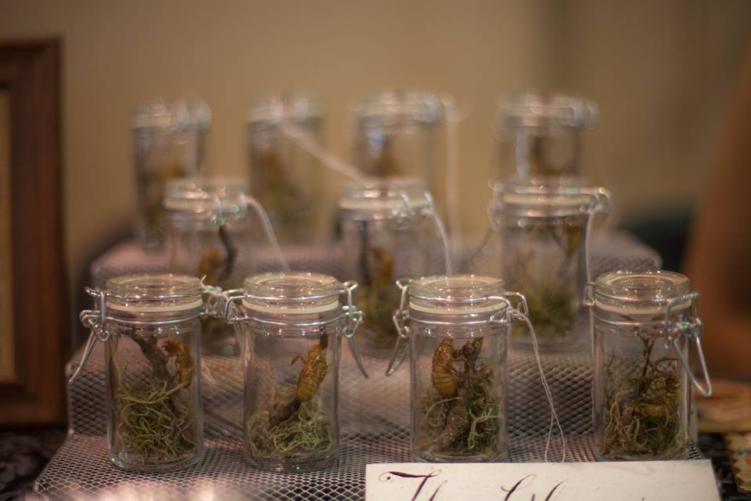 Downtown Music and Arts Festival – August 24
This end of summer festivals is 23 years old and going strong. Join the artists of the Warehouse District for a free block party at the end of August. Pop-up shops, live performances and local food trucks will be lining Fulton Street and Andrew Higgins Drive. It's all part of a larger conference for the Music Business Institute, but the festival is open to all.
Lil' WeezyAna Fest – August 25
New Orleans homeboy Lil' Wayne is bringing the fourth annual Lil' WeezyAna Fest to Champions Square this year. It will mark the length anniversary of the artist's Grammy award-winning album Tha Carter 111, so the celebration should be special.
Surprise performances and all-star guest appearance are expected. Tickets start at $65.
This all ages show should be the perfect feel-good end to an eventful summer. With special guests The Nth Power and The Spirit Horns, the Chicago based jam band will be bringing a funkadelic performance to the Joy Theater.
Groove into the fall with an ode-to-summer dance party. Tickets start at $30.
Follow River Beats New Orleans to stay in the know on Summer events in New Orleans!
Featured Image courtesy of Red Dress Run Facebook page