There's nothing quite like a good burger. If you're over trying to perfect the burger at home during quarantine, try something different and support local with one of these restaurants in New Orleans!
Where is your favorite spot to grab a burger in the city?
---
Brown Butter in Mid-City has altered their original menu a tad to go with the times, but one thing hasn't changed: their amazing burgers. They have quite a few varieties including their original Burger – complimented with pimento cheese, pickled onion, and garlic aioli – a Seoul Burger, and a Bacon Cheddar Burger. Our favorite has to be the Brunch Burger, a concoction topped with brie, bacon onion jam, arugula, and a fried egg. All burgers are 8 ounces and served with hand-cut garlic fries.
Brown Butter is open Tuesday-Saturday from 12 pm until 7 pm. Order online here. Curbside pickup. Also available for delivery via UberEats and DoorDash. Featured image: Brown Butter's Brunch Burger
---
Barcadia is back open in the CBD area for dine-in, takeout, and delivery. They have several burger options available on their menu, including their famous OG burger. There aren't many options right now in downtown NOLA, so if you are in or around this area, Barcadia is your burger hot spot. You can order online here, and remember to use the promo code FOMO for 15%.
The classic late-night spot is serving up some of your favorite drunk/hungover grub because we all know that one of the main things we're all doing at home is drinking! The Harbor's massive "World Famous" 12 Ounce Burger tops the list; other selections include The Galley Burger, a colossal concoction with a 12-ounce patty, hot sausage, spicy fried chicken, grilled ham, bacon, and cheeses. Not for the faint-hearted.
Grab a side of Harbor Fries, topped with debris gravy, onion, and cheddar cheese, to accompany your Harbor Burger. Open Sun-Thurs 11am-3am, Fri & Sat 11am-4am.
Call to place your order for pickup. No curbside pickup, have to get out of your car to grab your order.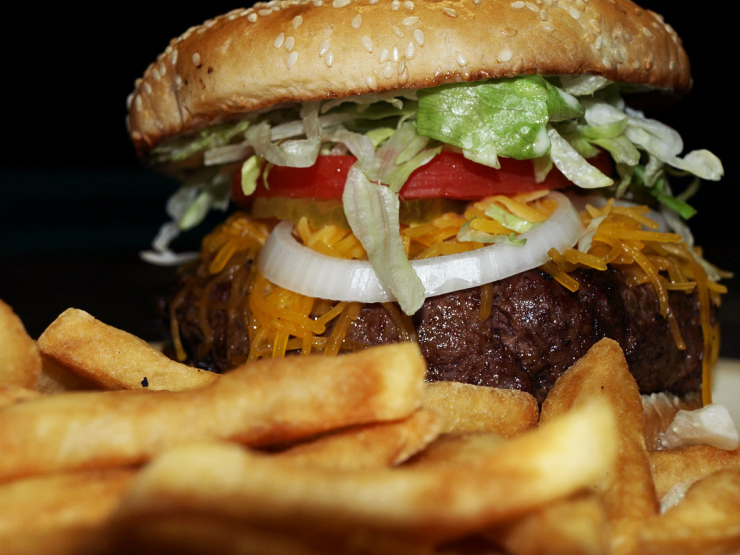 ---
This hot spot in Harahan is open and slinging to-go burgers. Order Online at www.desivegaburgers.com or Call 504-575-3581.
---
Located at 8801 Oak Street, Cowbell is the spot if you're searching for a burger that is made with natural grass-fed beef. Though their menu has been altered a bit due to COVID-19, they are still serving up their Locally World Famous Cowbell Burger, and even a vegetarian option: the Equally Famous Cowbell Harvest Burger. Burgers come dressed with the works including special house-made ketchup and agogo sauces. Add hand-cut fries on the side for $2, or some mac n' cheese!
Call to place your order. Also available via WAITR.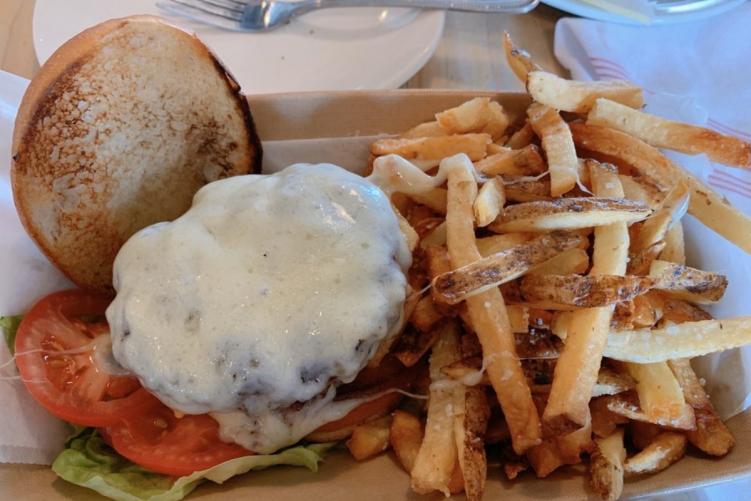 ---
COBU announced the opening yesterday in an Instagram post. The restaurant stated starting today, Wednesday, April 29th, the Freret Street location will be offering to-go burgers & drinks.
To place an order, guests must do so ahead of time by calling (504-267-0320) or by online order at www.thecompanyburger.com. COBU requests that you select UPTOWN on your online order, as the CBD location will not be open during this time.
Just like most new places opening up, Company Burger will have limited hours. As of now, those hours include Wednesday to Sunday from 12 pm- 7 pm.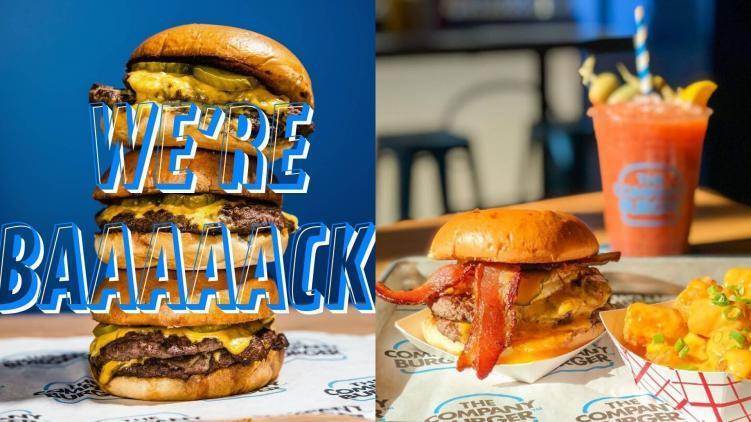 ---
Another Mid-City gem, Frey Smoked Meats has fatties and flatties cooked on an open flame. Their classic Mac-N-Burger is complete with jalapeno mac & cheese and burger sauce, or try the Pulled Pork Burger with coleslaw, pickle, and their homemade BBQ sauce! If you're wanting a 2 quarter-pound flat-top griddled pattie flattie, try your shot at the Buffalo Burger with buffalo mayo and pepper jack cheese.
Open every day from 11 am-9 pm. Call ahead for pickup. Available for delivery via UberEats and Waitr.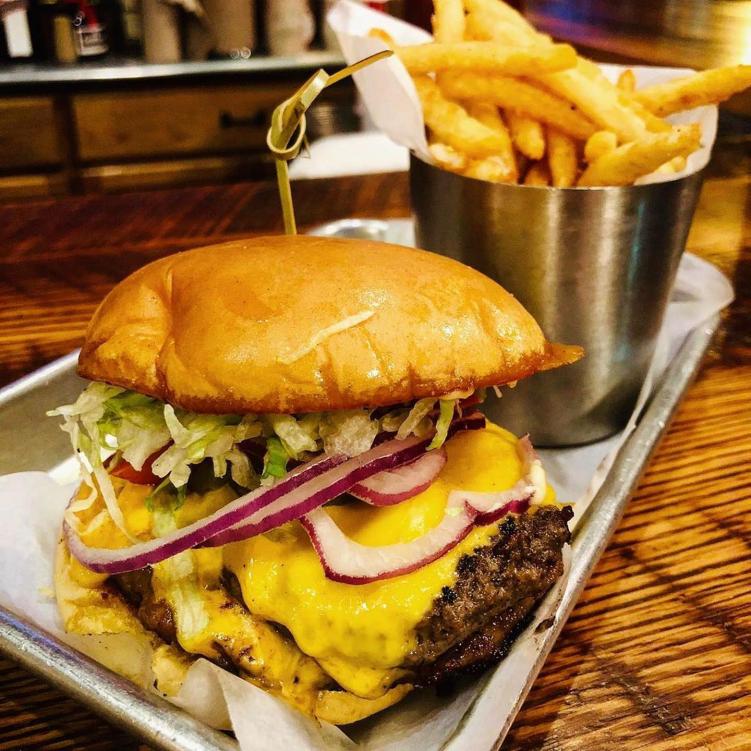 ---
Lula, located in the heart of New Orleans, is offering a special curbside pick-up menu, plus something special: a complimentary bottle of hand sanitizer with any food or beverage purchase! Their Cheeseburger on the menu has received high praise from fans in "Where Nola Eats," and is made with house-ground beef, cheddar cheese, loaded with arugula.
Open daily from 11 am-8 pm for curbside pickup.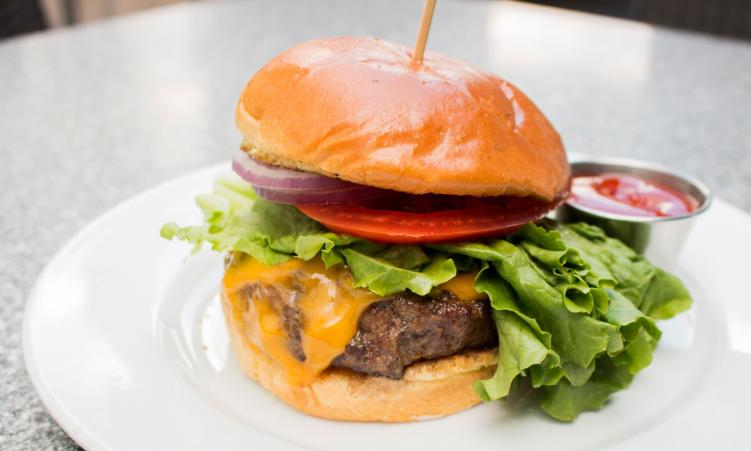 ---
Lakeview Harbor is offering takeout from 11 am to 830 pm. You can pick from their signature burgers and a host of other choices. Call 504-486-4887 for pickup or delivery.
---
Toups is offering up their Toups Burger. Topped with cheese, bacon, Creole aioli, pickled squash ($16)
Toups is open for takeout and delivery from 11 AM – 9 PM. Third-party delivery is also available on UberEats. Toups Meatery is located at 854 N. Carrollton Avenue. For more information, please call (504) 252-4999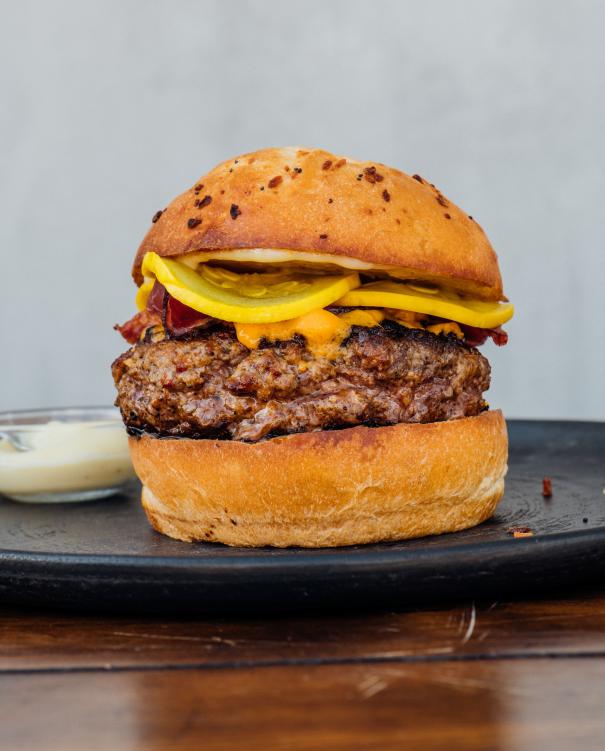 ---
Copper Vine is offering up TWO different to-go burgers at this time.
Wagyu Beef Burger – gruyere, caramelized onions, dijon, butter lettuce, Heirloom tomato ($16)
Impossible Burger – plant-based burger, gruyere, caramelized onions, dijon, butter lettuce ($15)
Copper Vine is open takeout daily from 11 AM-7:30 PM. Orders may be placed by visiting www.coppervinewine.com or by calling the restaurant at (504) 208-9535. UberEats, WAITR, and DoorDash are also available. Copper Vine is located at 1001 Poydras St.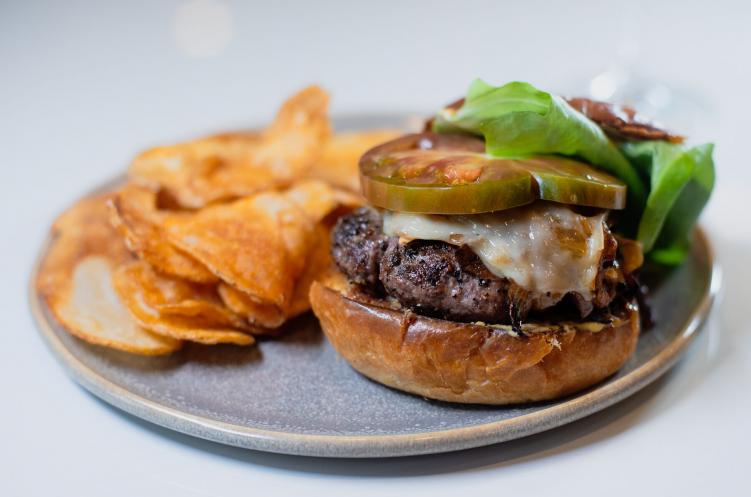 ---