With April and Spring, comes lots of mid-day showers, crawfish boils, and festivals! Get prepared to consume your body weight in lots of yummy food, alcoholic beverages, and lather on the sunscreen. Your April festival guide is here, courtesy of River Beats.
The weekend of April 3-7
April 3-7: New Orleans Wine & Food Experience, New Orleans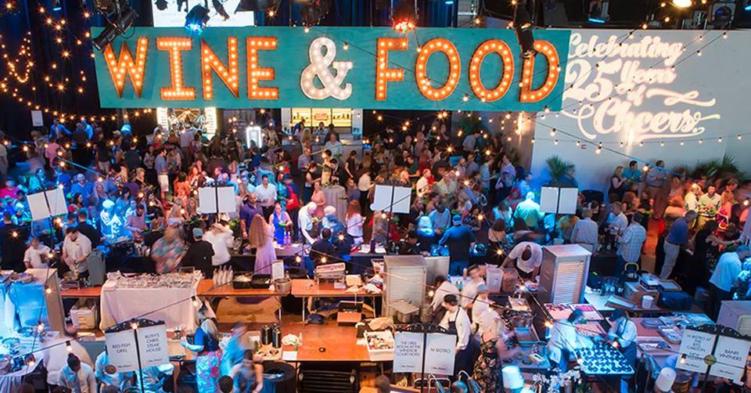 Enjoy delicious food and over 1,000 wines to taste spread throughout a 3-day event! For all of the individual events on each day and to reserve your spot, click here.
april 3-7: Spring Bluegrass festival, Oak Grove
This family-friendly event takes place indoors in Oak Grove, LA. Bluegrass artists include Gary Waldrep and The Baker Family. Click here for more information on the Spring Bluegrass Festival. Tickets are required to attend.
April 4-7: Denham Springs Fair, Denham
This year marks the fourth year of the Denham Springs Fair, complete with carnival rides, live music, and a crawfish boil competition. Entry into the fair is free! For more information and to RSVP, click here.
April 5-7: Aks Bead & Jewelry Show, Kenner
Located at the Pontchartrain Center in Kenner is this bead, gemstones, jewelry, and more show. Show hours are 10 until 6 on Friday & Saturday, and 10 until 4 on Sunday. Admission is only $5. Visit here for more information.
April 5-7: Festa Italiana, Kenner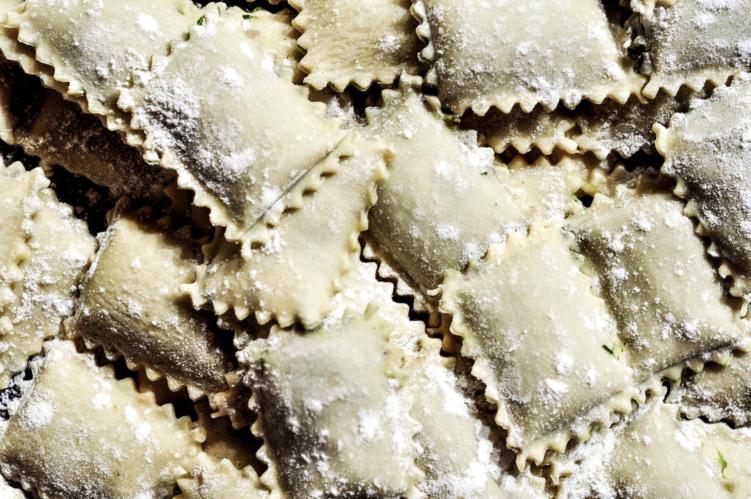 Get a taste of Italy at Kenner Rivertown with food, live music, rides, crafts, and more. Musical acts include The Topcats, The Chee-Weez, Molly Ringwalds, Bucktown Allstars and more! Admission: $8 for adults, kids 12 and under free with an adult.
April 5-7: Great Louisiana Birdfest
Dive into Louisiana's nature at the Great Louisiana Birdfest in Mandeville! Birdfest includes habitat trips to Louisiana's various ecosystems: swamps, wetlands, pine savannas, and hardwoods of Southeast Louisiana. Expect to learn and see about all things birds! Register for the event here.
April 6: Freret Street Festival, New Orleans
Hop down to Freret Street between Napoleon Avenue and Valmont Street for this annual festival! Enjoy live music, over 200 vendors, delicious food, kids games, and even pet adoptions!
April 6: Tulane University Crawfest, New Orleans

What does over 20,000 pounds of crawfish plus music, food, and arts festival equal? The Tulane University Crawfest. Head to Tulane Newcomb Quad from 11am-7pm this Saturday; admission starting at $15 (excluding Tulane students and children 12 and under). Tickets required. Purchase tickets for Tulane's Crawfest here.
April 6-7: Ebb & Flow Festival, Baton Rouge
Located in front of LSU's Museum of Art is the Ebb & Flow Festival. The event hosts various performances, panels, and workshops for lovers of the arts. To RSVP and see a breakdown of the daily schedule, click here.
April 6-7: Spring Garden Show, New Orleans
On April 6 and 7th at New Orleans Botanical Garden is the 40th annual Spring Garden Show! This event includes family-friendly activities, an educational lecture, live music, and plant sales. Admission into the Spring Garden Show: $10.00 Adults & children 5-12: $5.00.
April 7: Pinch a Palooza Festival, Metairie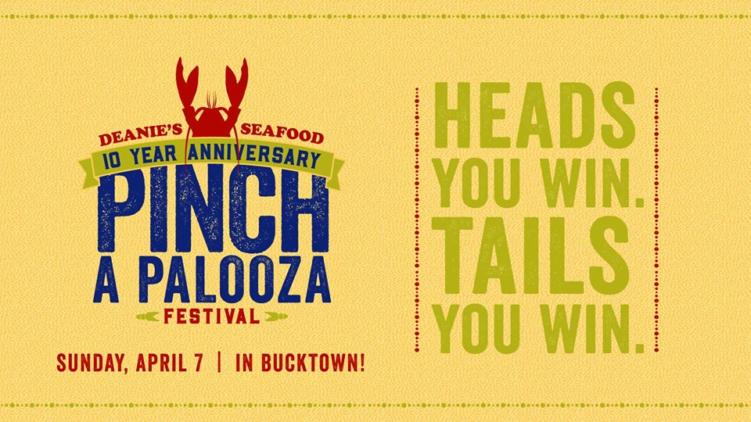 Hosted at Deanie's Seafood in Metairie is the 10th annual Pinch A Palooza Festival and crawfish eating contest. There will be a crawfish eating contest, inflatables and games for the kids, and performances by The Topcats, Ryan Foret & Foret Tradition, & more! $1 donation to The Good Shepherd School gets you into Pinch A Palooza.
Week of April 10-14
April 10-14: A Taste of Covington, Covington
This 5-day extravaganza is filled with food, wine, music, art, and shopping! The event is free unless you want the "Grand Tasting" experience, which you can learn more about here.
April 11-14: French Quarter Fest, New Orleans**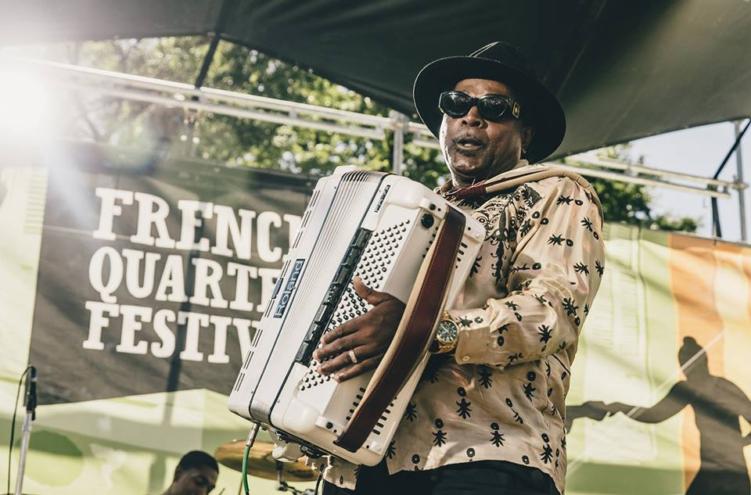 French Quarter Fest presents one of the largest showcases of New Orleans history, food, and music all within the beloved French Quarter! What's even better is this event is totally free for the family. Make sure to come hungry as tons of top New Orleans restaurants bring out their best dishes to taste. Performances by Galactic, George Porter, Jr. & the Runnin' Pardners, Flow Tribe, Maggie Koerner, and many more! Find out more about French Quarter Fest here.
April 12: New Orleans Spring Psychic Fair, New Orleans
Join psychics from across the United States for the ultimate immersive experience celebrating mind, body, and spirit. Attendance to the event is free. Join readers and vendors from NOLA and beyond at the Wyndham Garden Hotel. See who's participating at the Psychic Fair here.
April 12-14: Pontchatoula Strawberry Festival, Ponchatoula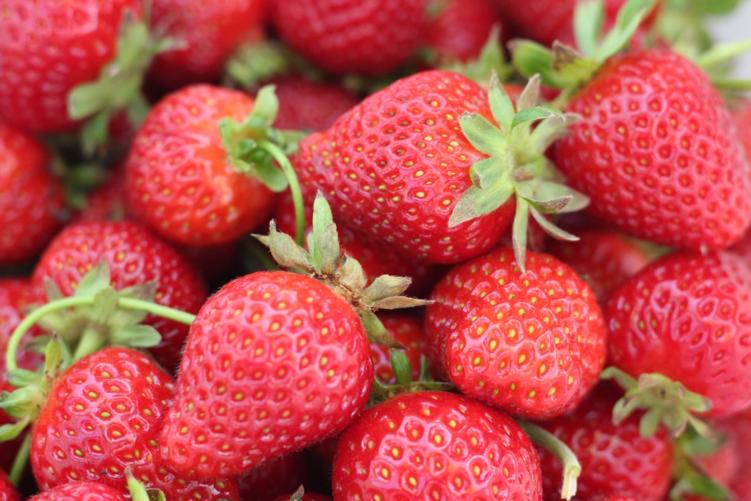 This festival is guaranteed to be a berry good time! Located at Memorial Park in Ponchatoula, don't miss out on this free family-friendly event. Music and food booths are available and will benefit local non-profit organizations. The strawberry festival is free!
April 13: Franklin Parish Catfish Festival, Winnsboro
This one-day festival draws hundreds from across the state to savor catfish in all its glory! The Franklin Parish Catfish Festival does, however, stray from just catfish and also includes local vendors, an antique car show, a quilt show, live entertainment, and more!
April 13: NOMA Egg Hunt & Family Festival, New Orleans
Celebrate Easter a bit early with your friends at the New Orleans Museum of Art. The Spring Festival takes place in the Sculpture Garden and includes fun activities all day: egg hunts, face painting, entertainment, crafts, and lots more for the family to enjoy. For a complete daily schedule, head here.
April 13: Spring for Art, Covington
Stock up on some new art for your home by supporting local artists at Spring for Art in the Historic St. John District! The free festival includes musical performances, live art demonstrations, and dining. To RSVP, click here.
April 13-14, Baton Rouge Blues Festival, Baton Rouge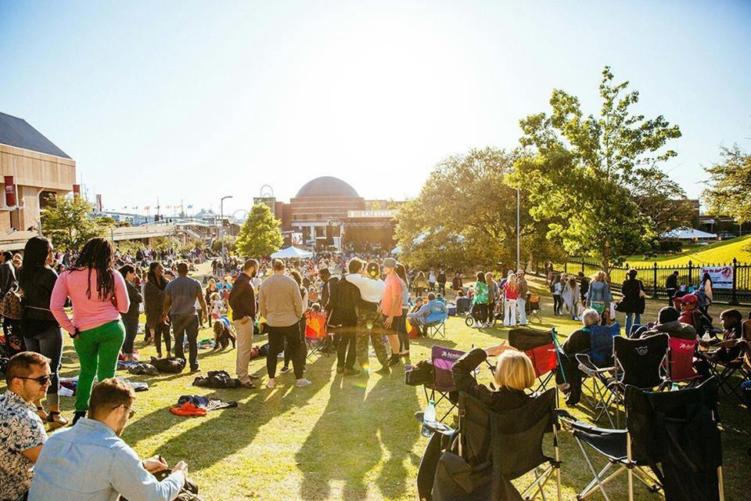 Get your groove on to some Blues in Baton Rouge, one of the oldest Blues festivals in the entire country! The 25th anniversary features performances from Cedric Burnside, Sam Hogan, Mavis Staples, Little Freddie King, and tons more. Head to the Facebook page here for more information.
Week of April 18-21
April 20: Gretna Food Truck Fest, Gretna
There's nothing like yummy food trucks that feature an assortment of everything from small bites to larger meals! Head to Huey P. Long Avenue from 5pm-9pm for dinner from local and regional food truck favorites.
April 24-28: Festival International de Louisiane, Lafayette
One of the largest festivals in South Louisiana is the Festival International de Louisiane. This 5-day event draws people from all over to soak in the culture of Louisiana, music, food, and more. Learn more about the festival and its history here.
April 25-May 5: New Orleans Jazz & Heritage Festival
Last but not least, the holy grail of all festivals: New Orleans Jazz & Heritage Festival. Jazz Fest returns this year with a sure to please lineup: Fleetwood Mac, Katy Perry, Dave Matthews Band, Earth, Wind & Fire, Trombone Shorty, and more. View the whole lineup here, and don't forget to purchase tickets!
---
Featured image via French Quarter Fest Facebook page.