Searching for a new happy hour in New Orleans to explore? Make sure to add Boucherie to your list! Located at 8115 Jeannette Street, this contemporary Southern dining restaurant is serving up approachable fine dining with a twist.
Their happy hour is one to not be missed, and is available Tuesday through Saturday from 5pm-7pm, aka prime dining time. Choose to sit indoors and soak up the ambiance of the adorable house turned restaurant (plus the cool air), or sit in front of the fans in the covered outdoor seating area for a true al fresco New Orleans dining experience.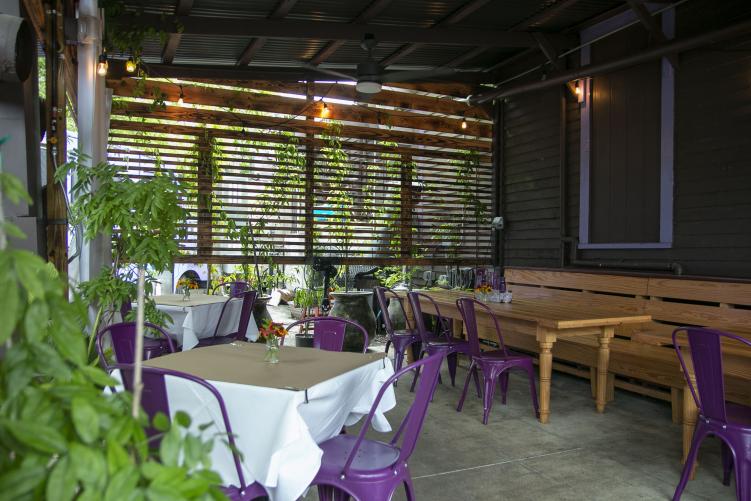 Make your reservation now HERE.
Order online for pick-up HERE.
Boucherie's happy hour features both drinks and food, including…
$5 house red and white wines
$1 off beer
$7 Lisbon by Noon
$7 Old Fashioneds
$7 Sazeracs
$10 Steamed Mussels
$8 Blackened Shrimp & Grit Cake
$5 Boudin Balls (A STEAL!)
$4 Pommes Frites
The $7 Lisbon by Noon is a perfectly refreshing cocktail to begin your happy hour, and is only $7.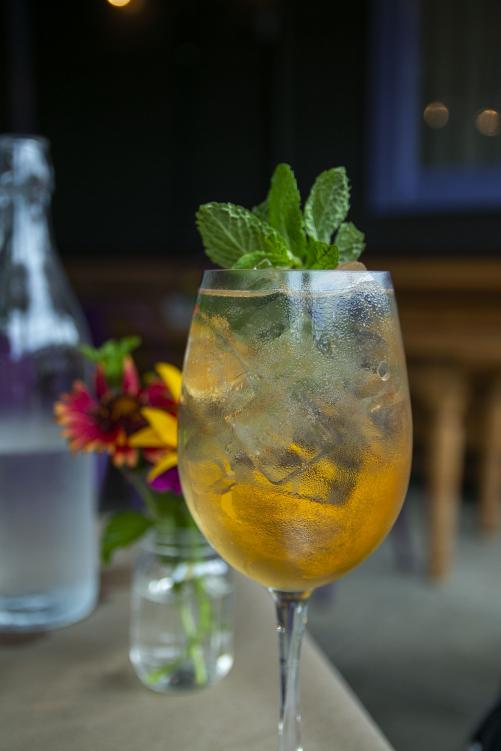 The $10 Steamed Mussels are an amazing price for what you get. They are served in a delicious broth that you'll want to slurp plus crispy grit crackers.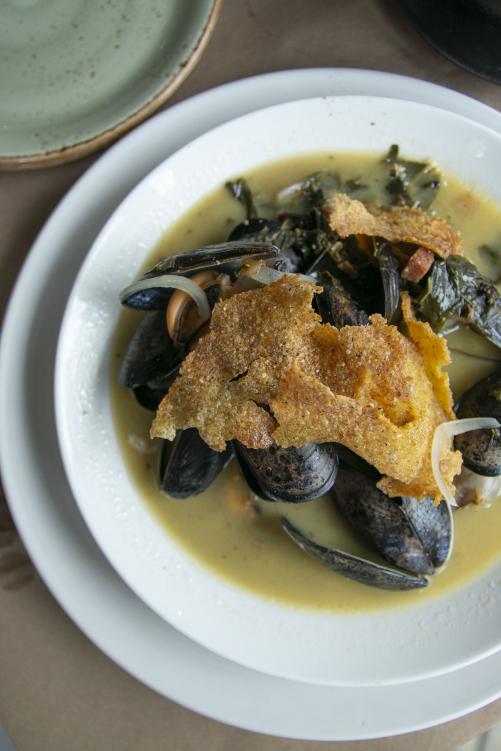 $5 Boudin Balls are just as delicious as you would expect from a restaurant that prepares all of their meat in-house. They were crispy on the outside, and bursting with flavor on the inside. They came with garlic aioli on the side, but were great on their own.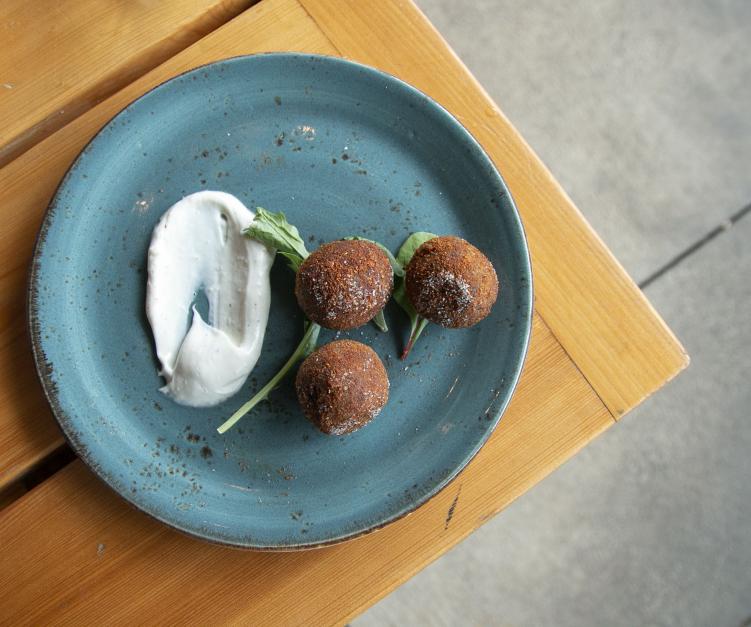 Check out some of our other tasty captures at Boucherie below!
---
About Boucherie
Their team – led by Chef Nathaniel Zimet, David Zimet, and staff – smokes, cures, age, and prepares all meat in-house, living up to the meaning behind Boucherie, which translates to "butcher" in French. Chef Nathanial Zimet's education in Great Britain and Australia at Le Cordon Bleu led him to the beautiful city of New Orleans, and his passion for intimate "fine dining for the people" is reflected in not only the selections on the menu, but the ingredients used. Boucherie supports the local agriculture industry and seafood purveyors in our area, many which have been hit hard by COVID-19.
"When Southern Louisiana was still new,
the tradition of a Boucherie must have been as ritual to the first
Cajun peoples as Mardi Gras and Jazz fest are to us now."
– Boucherie's website
---
Boucherie is located at 8115 Jeannette Street in Uptown New Orleans. They are open Tuesday through Saturday from 5pm – 9:30pm every day.
Make your reservation now HERE.
Order online for pick-up HERE.
---
All images by Kelsey James.